Local Italian cuisine born from encounters of experience and techniques cultivated in orthodox restaurants and local ingredients
[Italian restaurant] IL CASTELLO
Hama-dori・Iwaki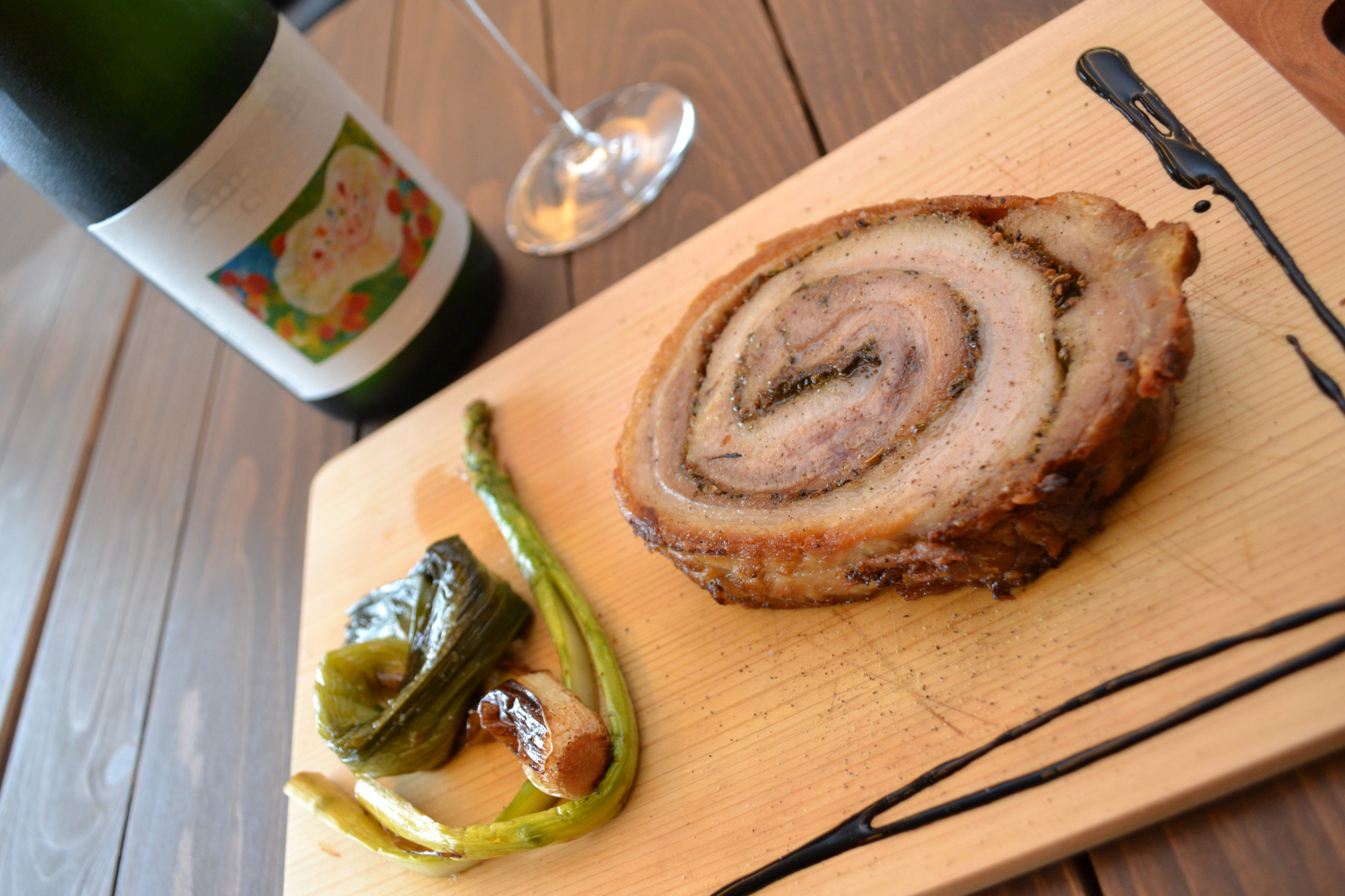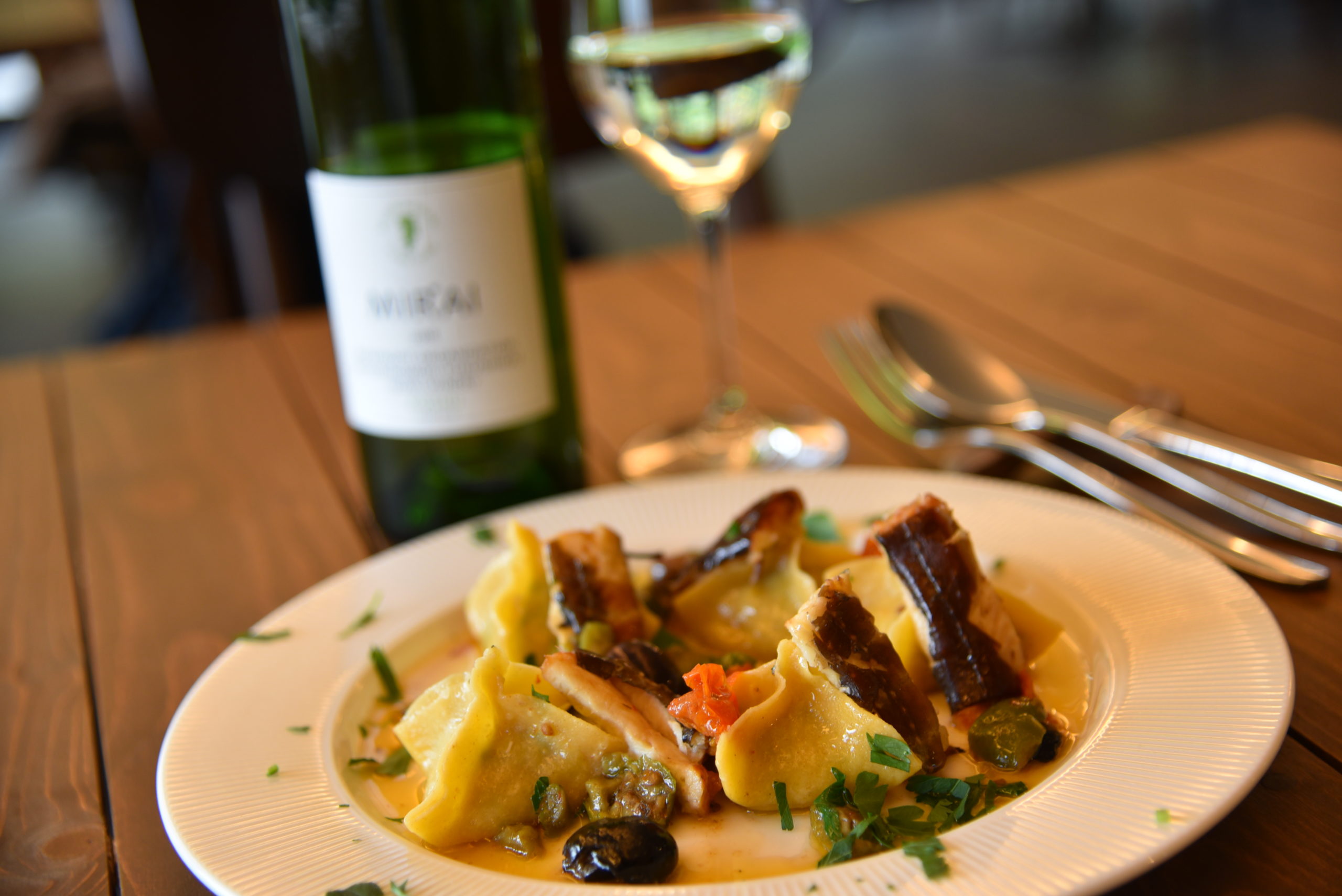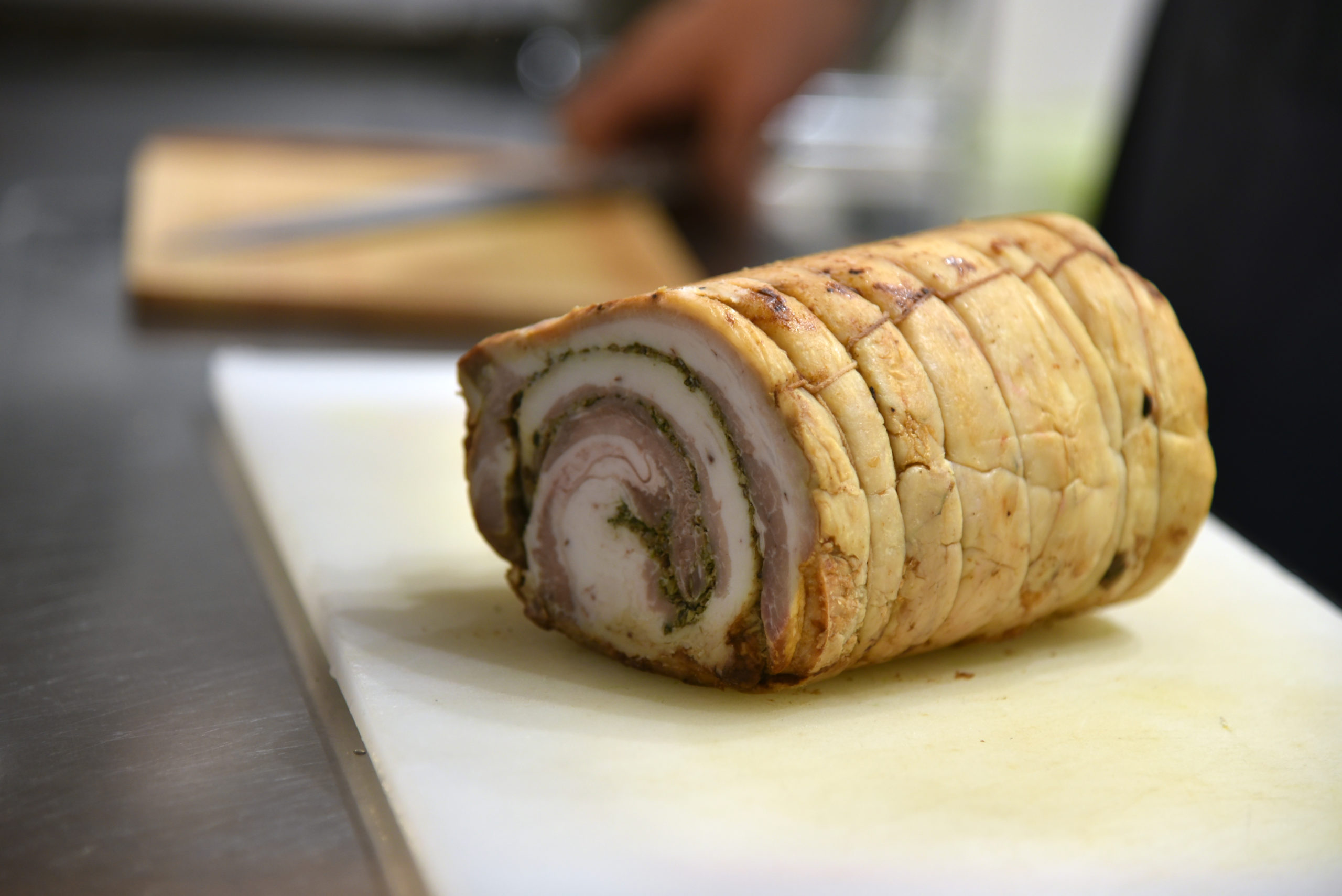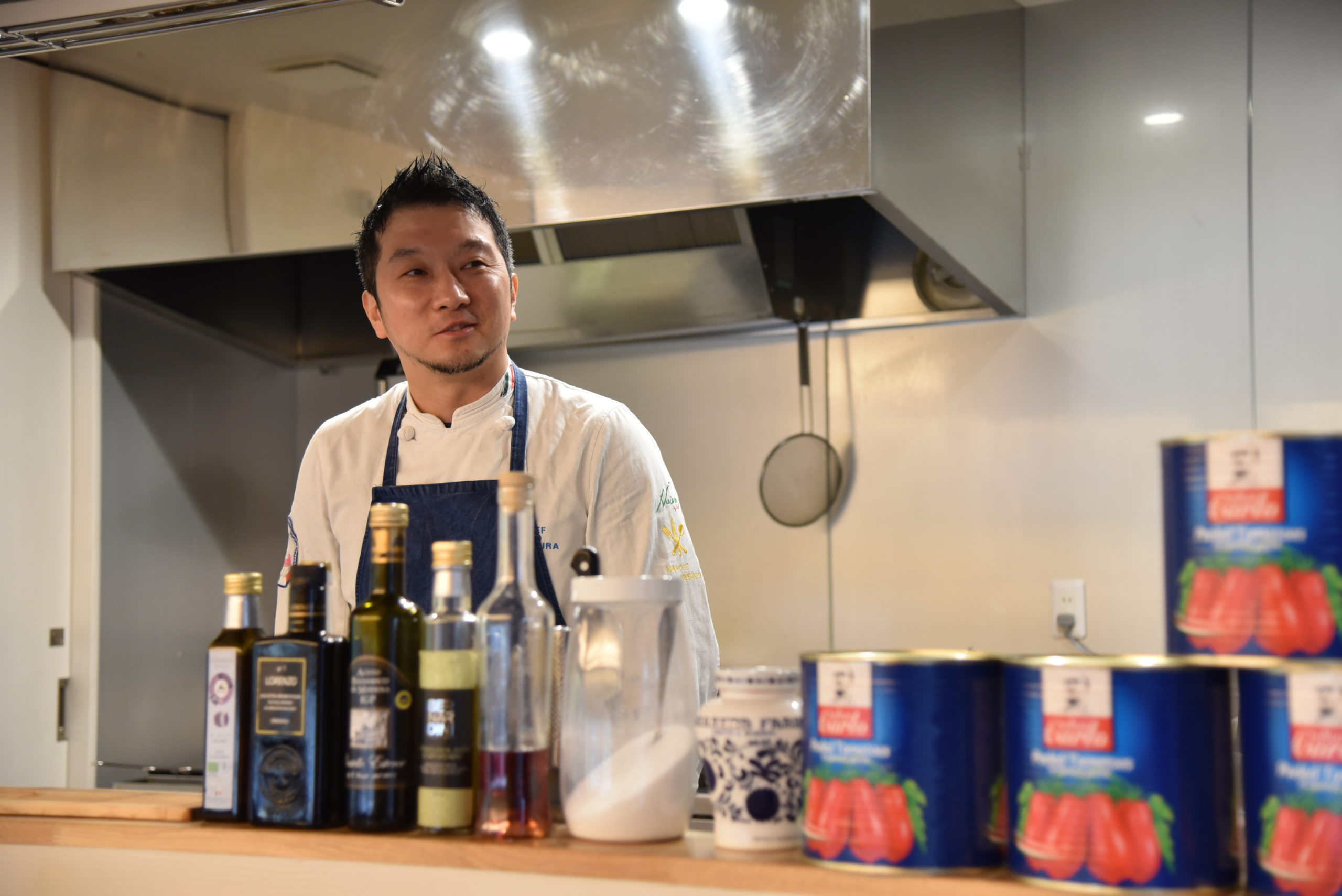 Pour the essence of Italian local and home cooking into the ingredients of Fukushima. One year has passed since it opened. The number of regular customers has also increased.
A steep plateau on the north side of JR Iwaki Station. A castle called "Iwaki Tairajo" was once built here, and became one of the fierce battlefields of the Boshin War at the end of the Edo period. You can feel the remnants of its history in the slightly remaining stone walls and water moats.

In the corner of the residential area of ​​such a castle, there is an Italian house where the white walls look green. The name of the store is "Il Castello". Named "Castle" in Italian, this restaurant is run by chef Naoto Kimura, a native of Iwaki. Taking advantage of my 20 years of experience in Italian cuisine in Tokyo, I opened this restaurant in May 2019 next to my parents' house.

Mrs.Ryoko, a wife from Tokyo, runs the store together. Mr. Kimura is in charge of cooking and Mrs. Ryoko is in charge of serving sake. Even though it has already been eight years since the earthquake, it was restarted in Iwaki, where the impact of the disaster cannot be overlooked. Mr. Kimura says that he is grateful to his wife's parents for sending him out.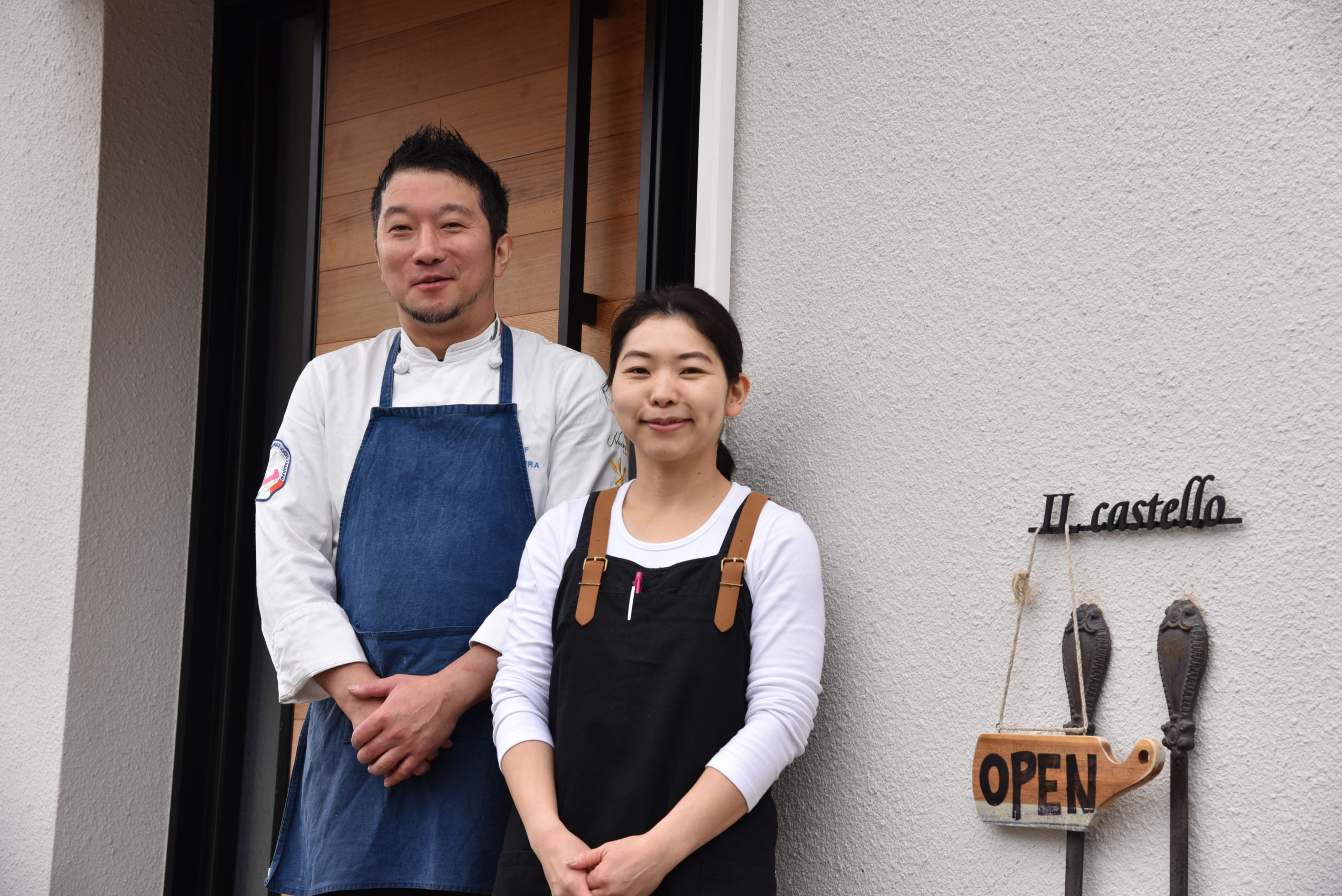 Mr.Kimura moved to Tokyo after graduating from high school. After studying Japanese food at a cooking school in Tokyo, I went through a hotel and a Western restaurant, then entered the famous restaurant Ginza, whose main store is in Florence. However, he says there was a time when he thought that a restaurant dinner that costs 30,000 yen or 40,000 yen per person was the dish that he really wanted to cook.

"Italian cuisine comes in many ranks. Among them, local and home-made dishes that are enjoyed by a larger number of people are more suitable for me than those offered by Ristorante. I felt like that.

Home cooking in Italy is, if you say, "everything is". For example, try to reuse dried and hard bread for cooking. That kind of idea made me feel very interesting. "

Here, "Il Castello" is a creation of Italian regional cuisine created by Mr. Kimura's solid experience and technology cultivated in an orthodox restaurant headquartered in Italy in a calm store where the trees in the windows are beautiful and green. It is a shop where you can enjoy many things.
My
Terroir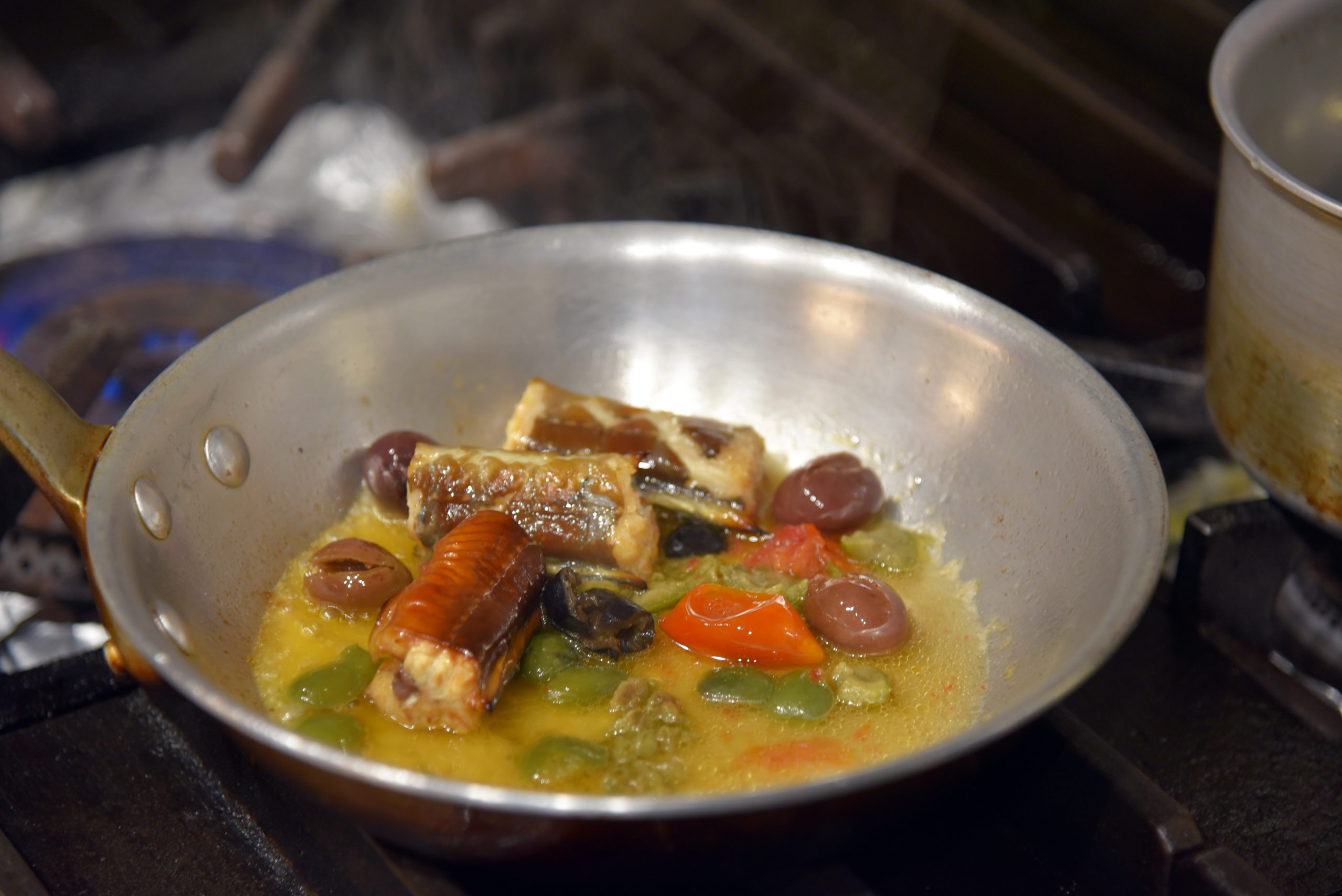 Fry thick and chunky Iwaki conger eel with fish stock "Broad di Peche"
It's been a year since I moved to Iwaki. As we broaden our knowledge of local food and connect with producers, we have also increased the opportunity to utilize local Iwaki ingredients in our menus. One of them is Confucius. It is a conger eel with fat that was caught at the inner port of Numa in the city.

"Italian food sometimes uses eel, but I applied it to incorporate Iwaki's conger eel. Actually, I didn't know that Iwaki could catch conger eel, even though I grew up in Iwaki." When I look at it, depending on the season, I think the Iwaki conger eel is really delicious, because the pan is so fat that it gets hot.
My
Mariage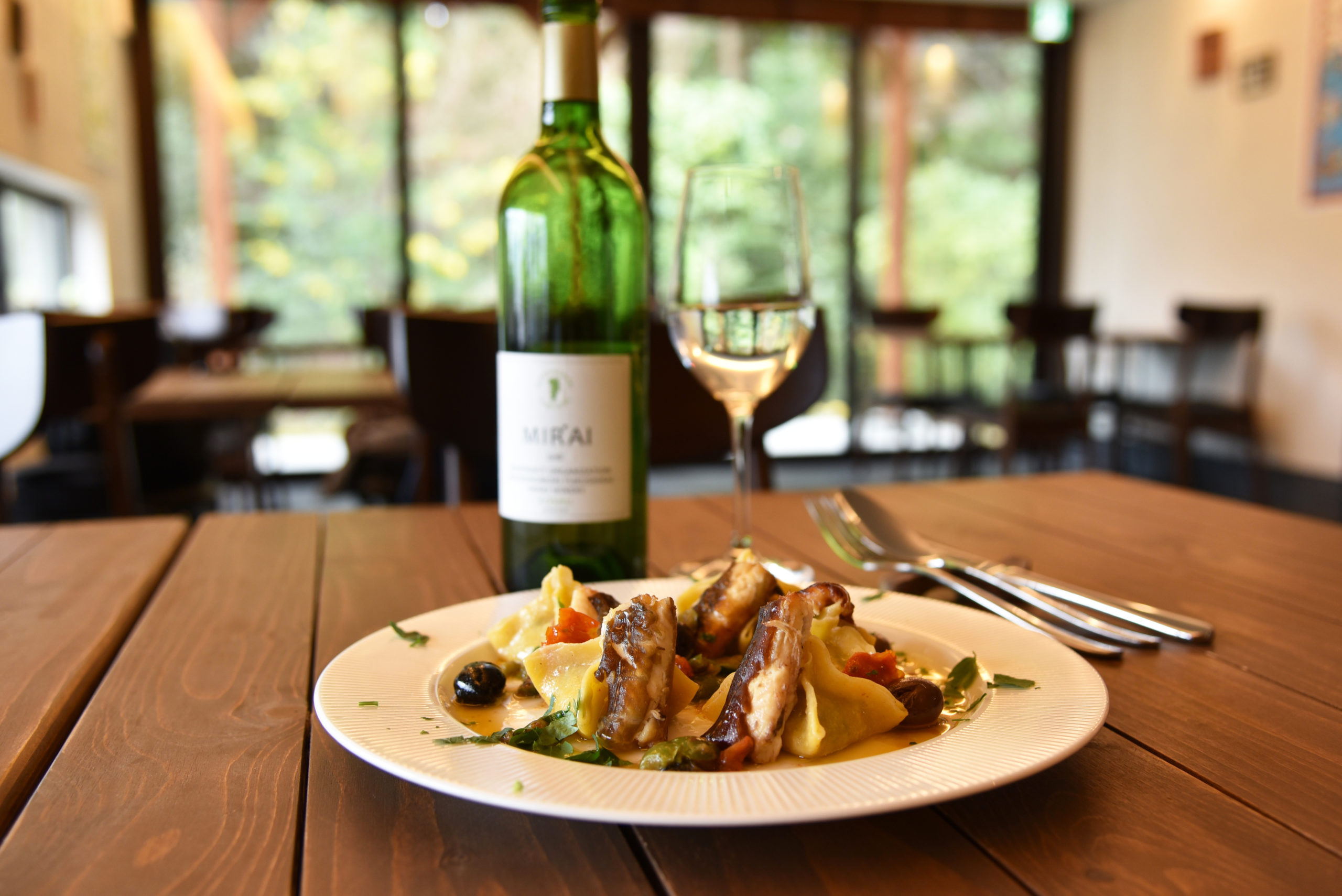 Fagotti, wrapped in smoked conger eel and potatoes
A plate by Mr. Kimura using the Confucius produced in the swamp. Smoked Confucius, olives, and dried tomatoes for about 40 to 50 minutes are entwined with the soup stock "Broad di Peche" prepared by cooking fish bones. I mixed mashed potatoes and pasta "Faggottini" wrapped in bread. The smoked flavor and saltiness of Confucius broth entwined with pasta. The pasta provided at the store is 100% handmade by Mr. Kimura. Knead while subtly changing the composition depending on the season and climate.

The liquor to match is the white wine "MIRAI Koshu 2018" from Iwaki Winery.

"The crisp and dry white wine goes well with the light taste of the eel, and the smoky smoky aroma is also compatible with the bitterness and sharpness of the wine. The contents of the pasta are a little chilly. In that respect, I also recommend dry wine. "(Mrs. Ryoko)
One of the ingredients that Kimura-san came to have after returning to Iwaki was the Fukushima brand pork "Kiriyama Kogen pork." The pork is used to make a local Venetian dish called Porchetta.

Porchetta that involves herbs and seasonings around pork. Each home is made with different flavors, but Mr. Kimura involves rosemary, garlic, bread crumbs, Italian parsley, fennel, oregano, and black pepper. Roll in the refrigerator for 1 day, remove from the refrigerator for 1 day, and then on the next day for 5 hours in the oven. Let it sleep for a day. It is a dish that is carefully prepared over a total of 4 days. Finally, it is baked in a frying pan and provided to customers. On the other hand, we added roasted onions from Iwaki.

For this Porchetta, we will put together "CIDRE 2017" from the Ouse Winery in Koriyama City.

"The ripe" Fuji "flavor and the umami of pork, the cider aftertaste that remains on the tongue, and the porchetta herb match very well. I think that you can feel a refreshing finish without feeling too much fat of pork. "(Mrs. Ryoko)

Mr. and Mrs. Kimura said that at the beginning of the opening, there was a great deal of anxiety that "customers would really come." Since I had to climb a steep slope when accessing from the station, I was afraid that the location would be negative. However, its location overlooking the city of Iwaki and the quiet appearance of the ruins of the castle make it a big attraction of the store.

One year has passed since it opened. Little by little, and steadily, the two "castles" that started rooting in Iwaki are what Mr. Kimura is aiming for. It is the creation of dishes with new value that can only be done here.

"I think that there is already something in the world that can be done in the Italian cooking method, whether it's a cooking method or a pasta shape. I would like to try it out.I would like to try something that was taboo in Italian food until now. If it is delicious, that's fine, I would like to challenge with that stance. "
---
Data
IL CASTELLO
Address:Fukushima Prefecture Iwaki City Taira Kyu Shiroato 17-17
Tel:0246-85-0800
Open:Lunch / 11: 30-14: 30 (last order 13:30) Dinner / 17: 30-21: 30 (last order 20:30)
Closed:Sundays, 2nd and 4th Mondays
Average Cost:Lunch 1,500-3,000 Yen Night 5,000-10,000 Yen