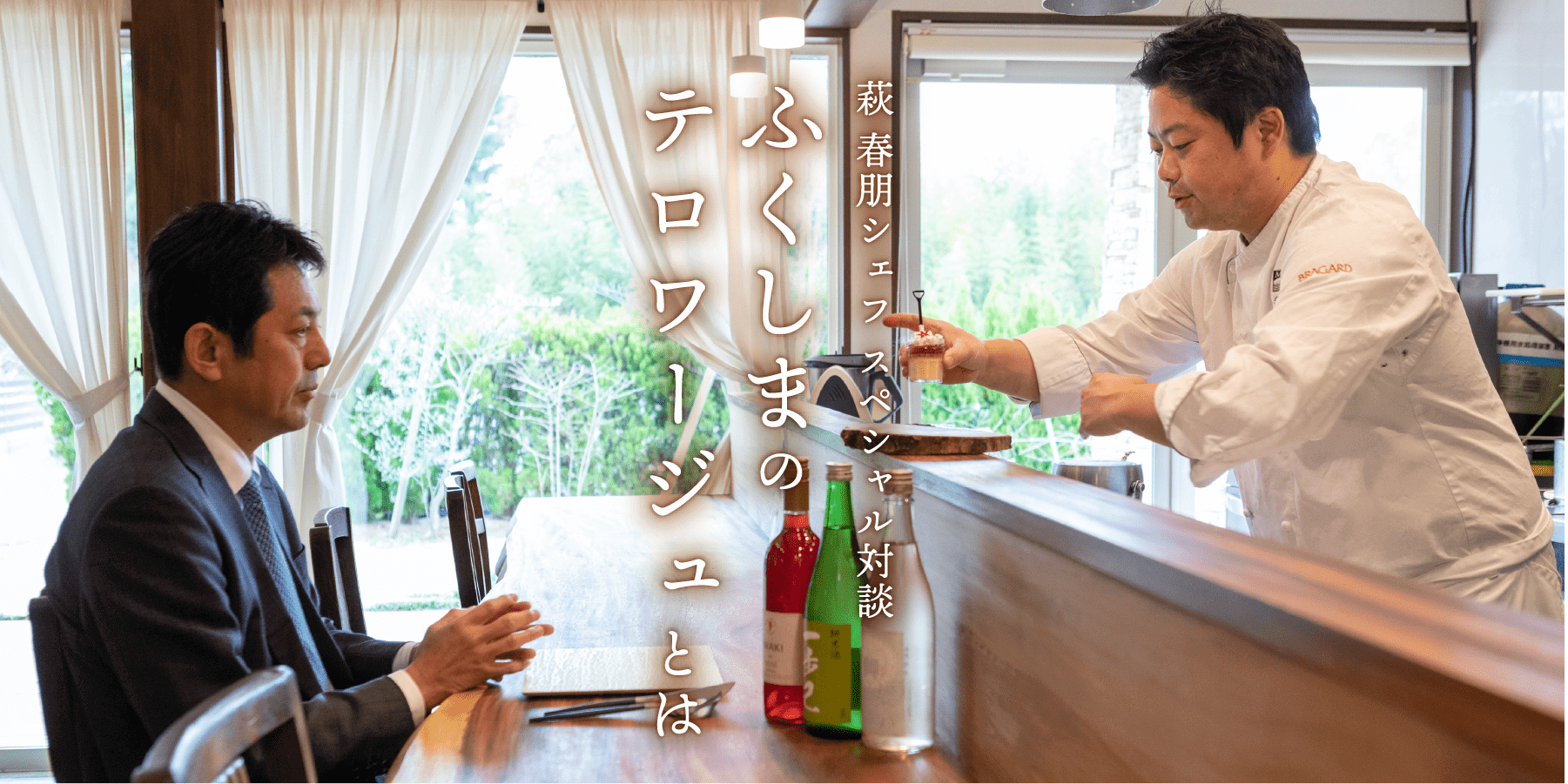 Harutomo Hagi, a chef who creates his own French cuisine that matches the essence of French cuisine with the ingredients of Fukushima set up in his hometown of Iwaki City where he established as the owner and chef of "HAGI French Restaurant" with his continued achievements and has a proven track record in France Chef Hagi who has tasted and experienced the food of the world as well as Fukushima. How do you interpret the Terroage approach and will it reflect on your own dishes? Hideya Kitamura, secretary general of Terroage Fukushima asked to Chef Hagi about his thoughts.
Kitamura:
When I first had a meal here and the moment I ate it I felt a very authentic French cuisine. I don't think there are so many places where you can eat high quality French even if you search the whole country. Did you actually learn French cuisine in France, right?
Hagi:
Thank you, after studying at the Tsuji Cooking College in Tokyo I studied at the French cooking department in a french school,So after returning to Japan I opened my own restaurant in 1998.
Kitamura:
In 2013, you also provided meals to former President Holland ?
Hagi:
Yes. I cooked in the kitchen of the Elysee Palace,the presidential office.My mission at that time was to have the president eat Fukushima ingredients at the president's palace. Elysee Palace is a place where foreigners can not enter and it seems that I was the first foreigner in the world to enter their kitchen. Only two years have passed since the Fukushima earthquake and the fact that they were able to eat Fukushima ingredients in palace where security was extremely strict made me feel as if I had a consensus that Fukushima ingredients were safe.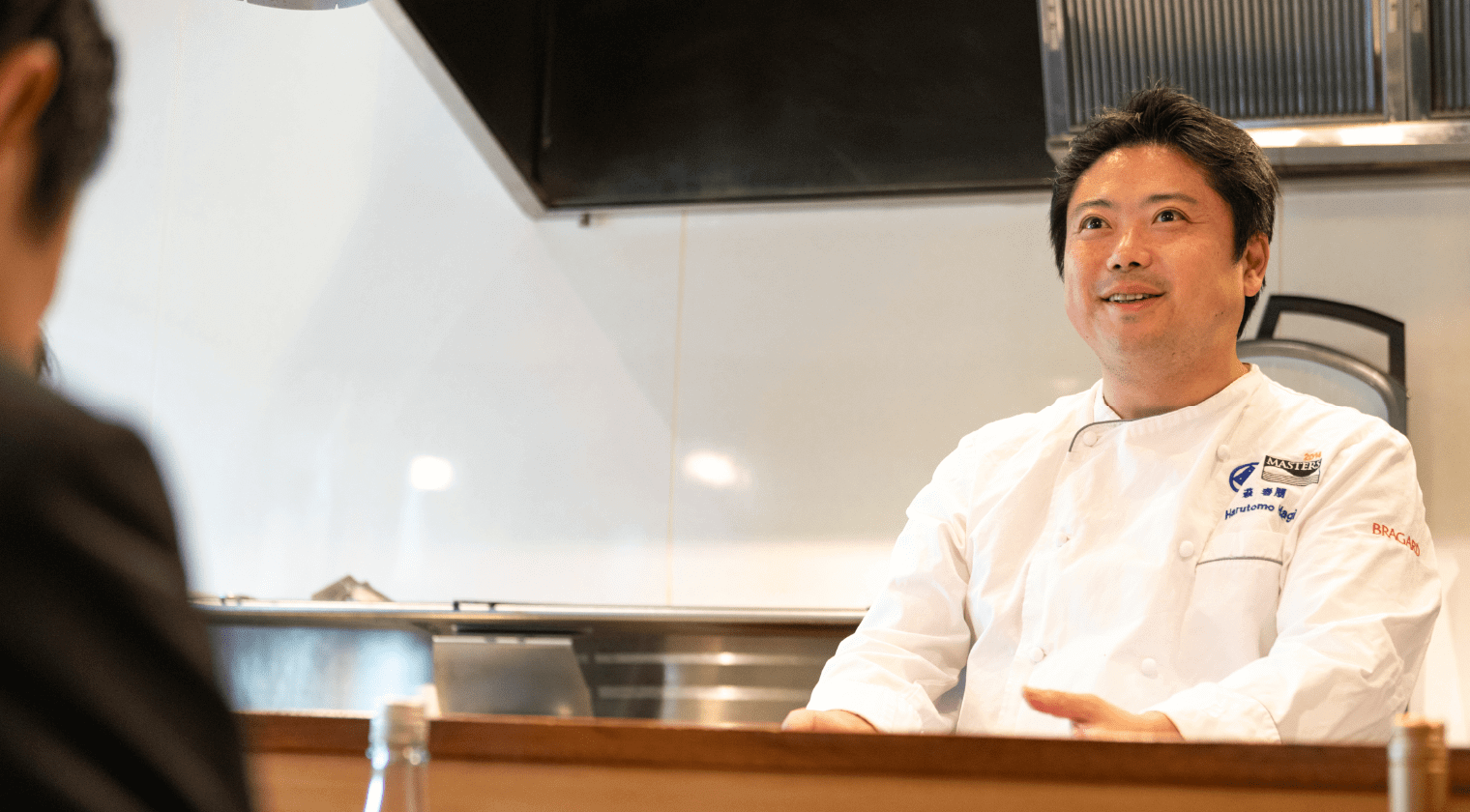 Kitamura:
Mr. Hagi you always used food and sake that are particular to Fukushima right ?
Hagi:
Yes. Some of them are from the local Iwaki sea, some are from Nakadori ingredients, and some are from Aizu. However, it is not just used in the sense of local production for local consumption.By having customers who come to Fukushima to eat local food I thought,that "I' was happy that I came here," and eventually I thought that Fukushima would be my second home.I use it with such feelings of pleasing the locals is the ultimate luxury in travel.
Kitamura:
That's right. One of our keywords is "the ultimate taste is in the locality".
Hagi:
The same goes for sake. European wine to drink in a European landscape is really delicious. But if you drink the same wine in Japan and enjoy the same excitement and the taste is still delicious but still something is different. Because the land is different. I think it's a "terroage" to feel the difference.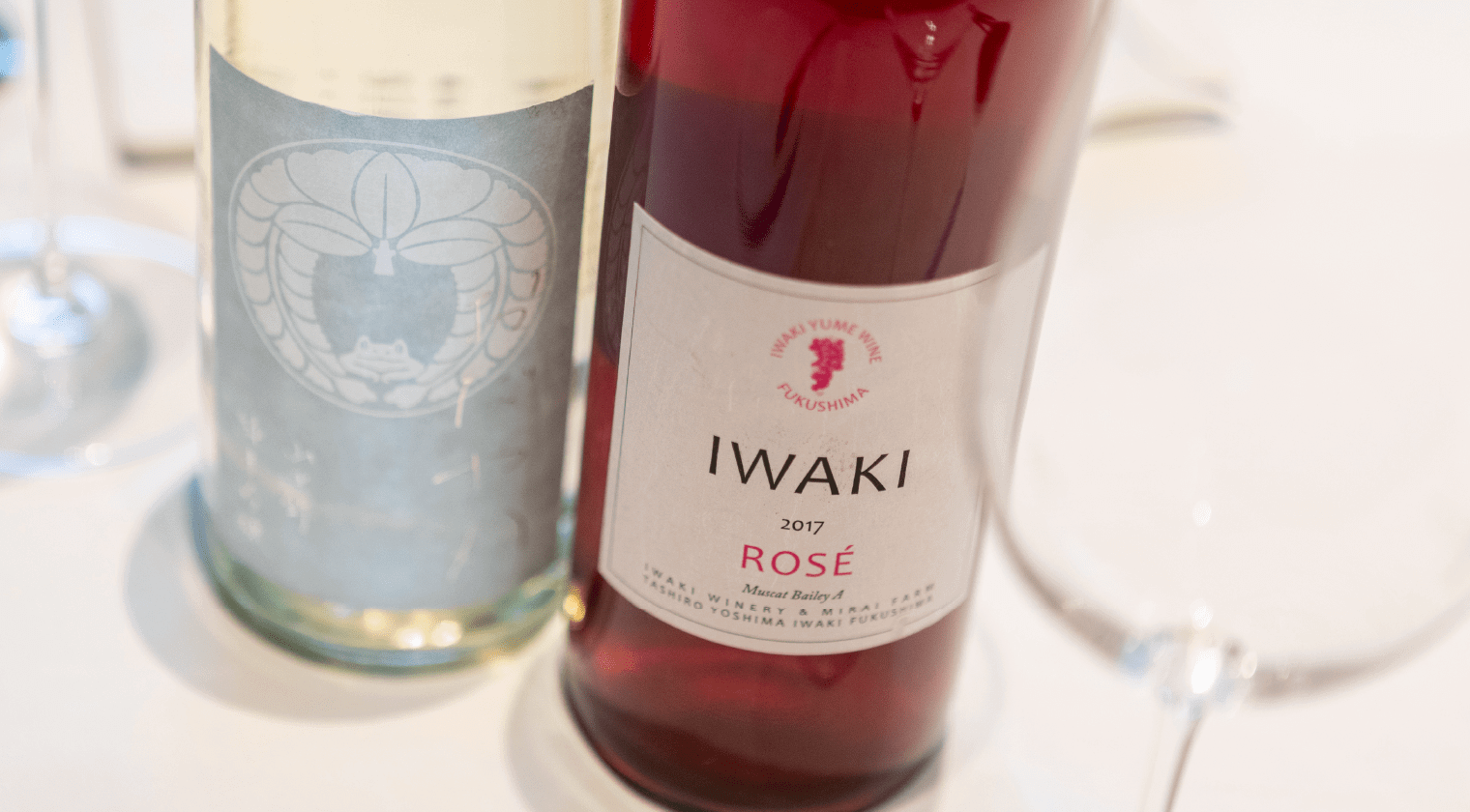 Kitamura:
What do you expect from the terroage Fukushima?
Hagi:
The word "souvenir" is written as "born from the soil," but if you came from a distance and couldn't eat the local food it would literally not be a souvenir story. That's why we the cooks of Fukushima knows where in Fukushima there are delicious ingredients when to eat them, do their selections very carefully and rebuild as a chef and take advantage of Fukushima's unique food opportunities, including alcohol which I think we need to increase. I would like to see the terroage Fukushima showcase and spread the word that its food is a souvenir in Fukushima to the world.
Chef Hagi Harutomo Ecole Tsuji Tokyo French and Italian Cuisine Master College Graduated in 1996. He studied at famous restaurants in France and Tokyo and opened the French restaurant "Bellecour" at the age of 23.
back to top