"Aizu Kaiseki" can be eaten in a quaint residence built by a Miya carpenter. A moment of intoxication with the finest Chateaubriand(horse sashimi)and famous sake from Aizu.
[Japanese restaurant] Tsuruga-Aizu Higashiyama
Aizu・Aizuwakamatsu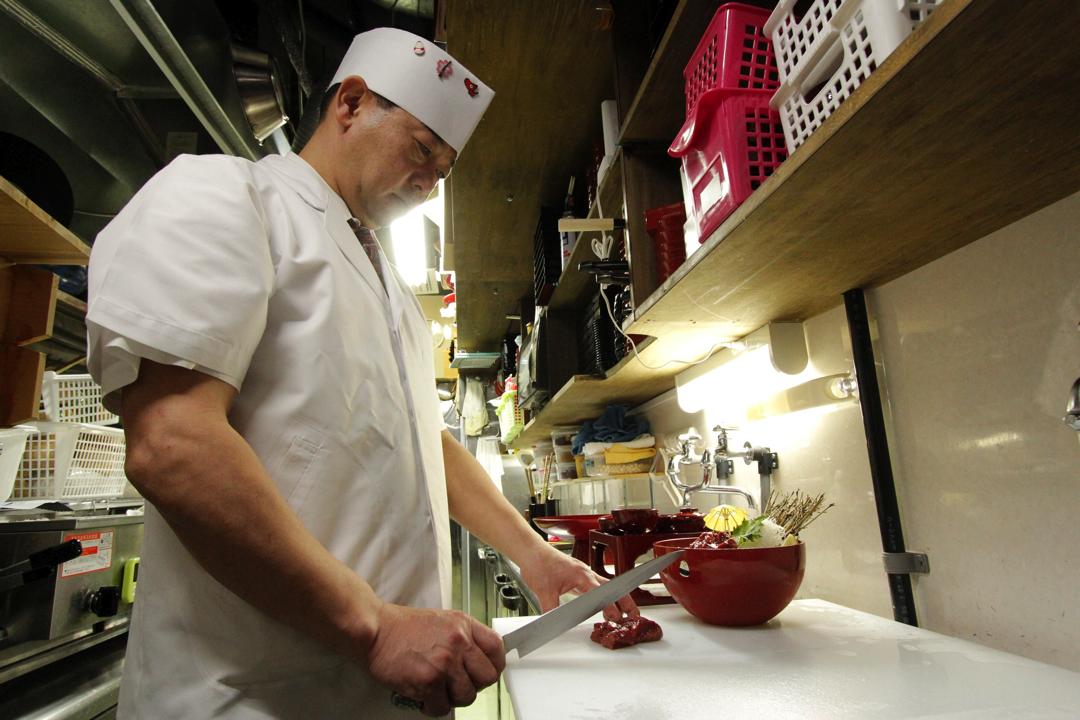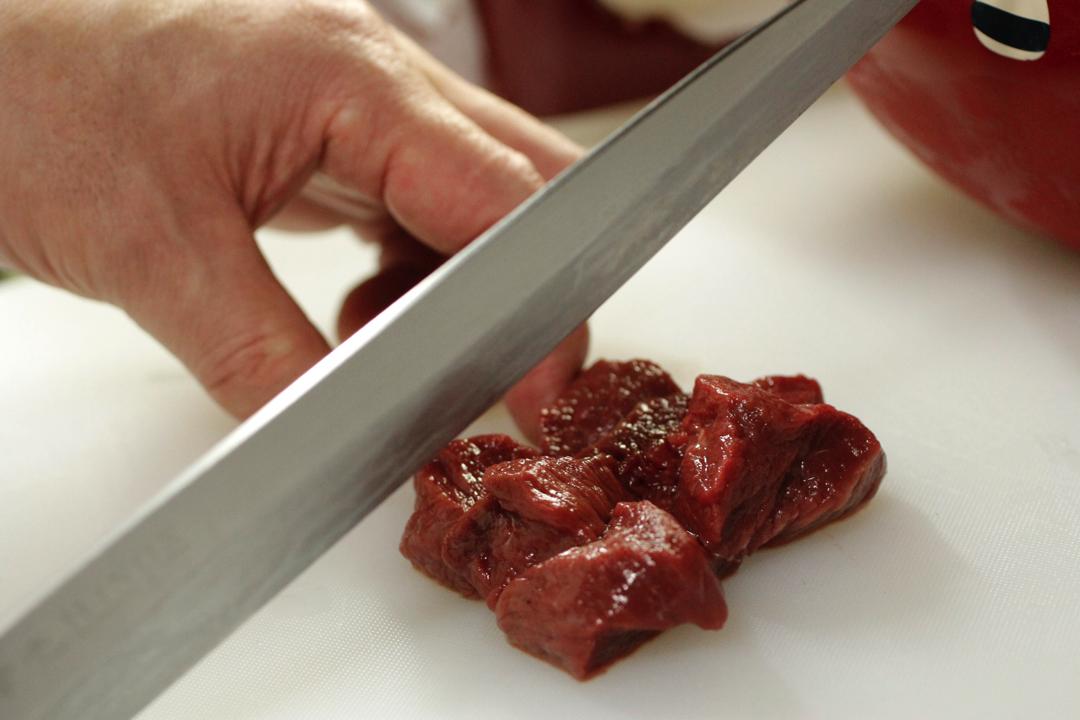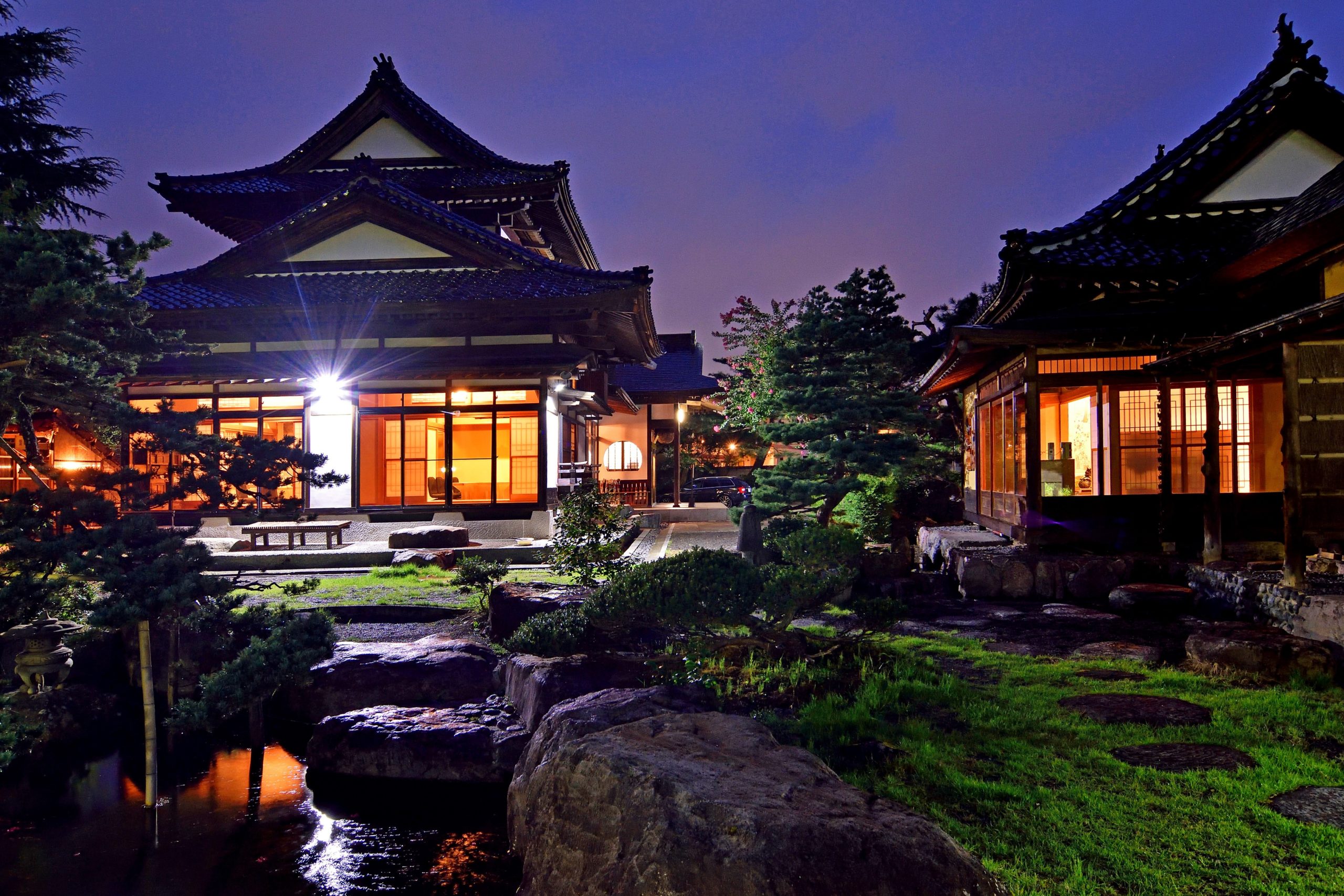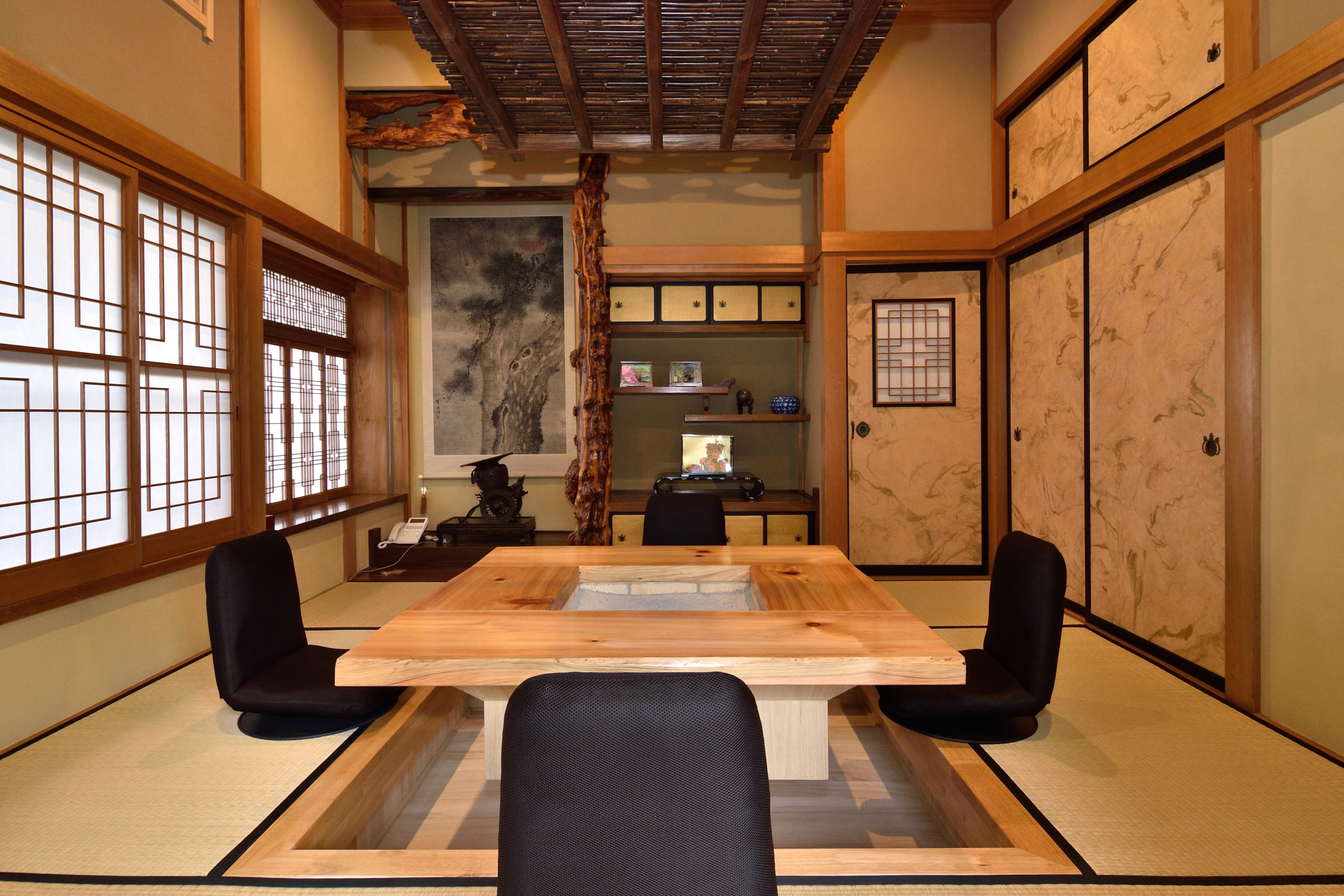 I fully understood the charm of Aizu horse sashimi.The chef buys only the finest gem. One of the highlights is the solid Japanese-style architecture that makes you feel the history.
A magnificent wooden building standing in front of Aizu buke yashiki, the gateway to Aizu Higashiyama Onsen. The main building, where the skills of the shrine carpenter shines, the tea room and the garden that make you feel the history. There are many Aizu traditional and elegant dishes from Aizu. Tsuruga / Aizu Higashiyama Sohonzan is a famous restaurant where you can enjoy Aizu brand horse meat using Aiazu meat' with famous Aizu sake.
It was about 30 years ago that the chef Mitsuru Iriya fell in love with the horse sashimi in Aizu, loved it and opened "Tsuruga'' in Koriyama hoping that many people would know this splendored thing. Later stores were established in Aizu-Wakamatsu city and Akasaka, Tokyo, but it was surprisingly recently that this wooden building which was originally his grandfather's house and it was renovated and opened as a total of 6 stores "Sohonzan" and that was 2017. "Someday I came here to want to serve horse sashimi and traditional Aizu cuisine," says Iriya. In this place with deep connection, he is trying to decorate his culmination of his own cuisine.
The cuisine offered here is also called Aizu Kaiseki. First, a festive dining table (8 inches) will be provided with a variety of local dishes.
Traditional Aizu lacquerware comes with colorful items. Aizu hospitality. It wasn't salt grilling is the opposite of the usual method of hitting a stick. We are now reproducing the feeling of a castle town where the samurai were thought to be excited and wear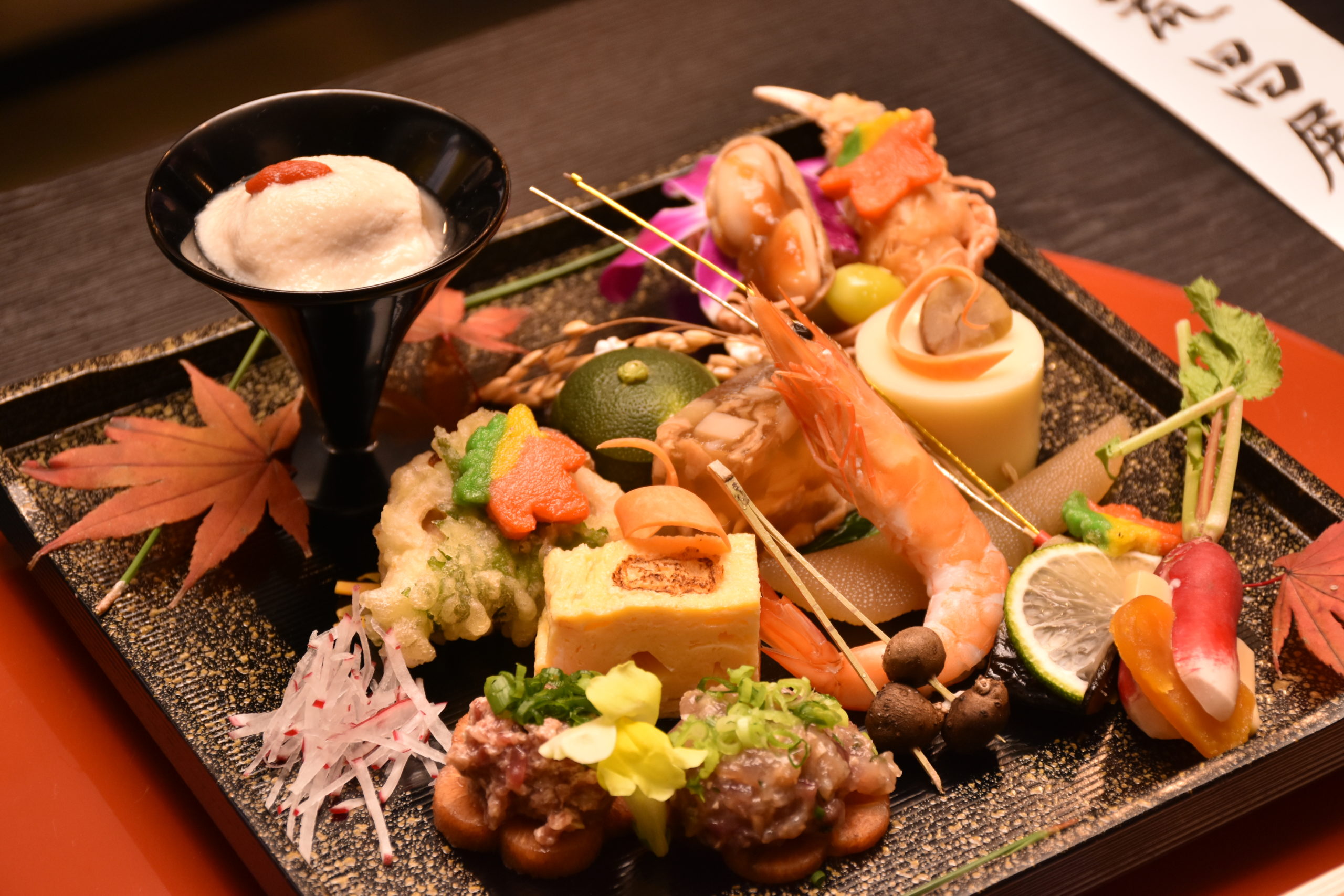 Mr. Iriya studied under five leading chefs at a Koriyama restaurant for five years, and refined his skills as a chef through practice. Aizu's traditional dishes were made one by one under the guidance of local cuisine researcher Mihoko Hiraide.
On the other hand, he goes to producers several times to buy good horse meat and gradually builds trust. Aizu horse sashimi is lean meat that does not contain fat "sashi". The gem that boasts low calories, low cholesterol, and high protein can be found at Tsuruga / Aizu Higashiyama Sohonzan and it was just because of Mr. Iriya's efforts.

However, the reality is that horse meat in Aizu is still poorly recognized. "Aizu people do not advertise it well. I think that" Takada ume "(from Aizu Misato machi) is comparable to or better than Nanko ume, but most people in Tokyo do not know about it."
In 2018, Mr. Iriya recruited local stores and launched the "Sakura no Kai '' aiming to become the best production area of domestic horse meat in Japan, and started activities to link the image of "Speaking of Aizu to horse meat".He says he wants people who come to Aizu from Japan and abroad to know about the goodness of horse sashimi and Aizu cuisine.

By the way, the food that Chef Iriya chose for the Terroage menu was Aizu's horse sashimi.
My
Terroir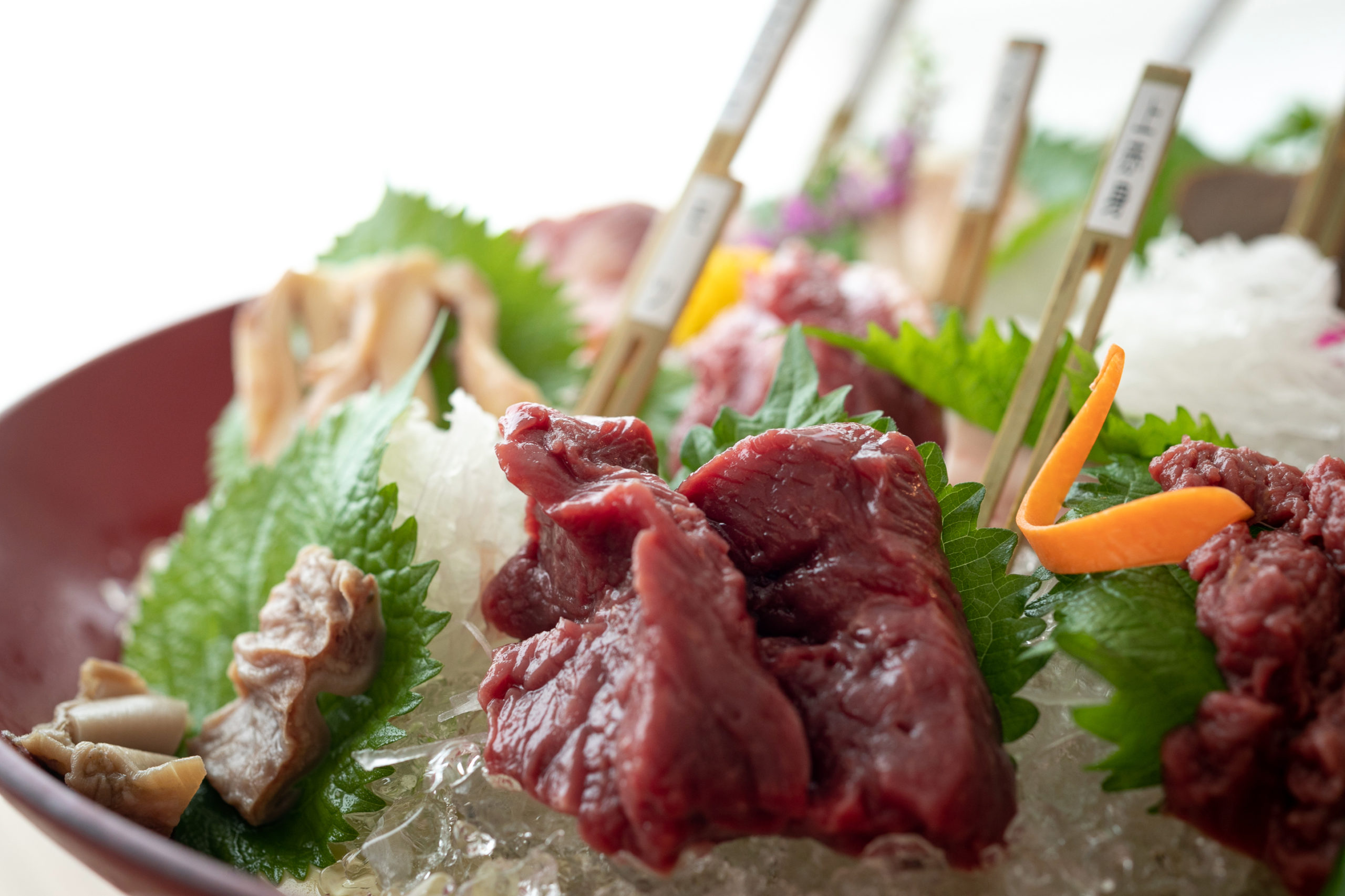 Aizu horse sashimi has high quality redness. It also provides rare sites such as motu and spinal cord.
"Horse sashimi is also famous in Kyushu, but there are many"sashi"made of fat. Aizu horse sashimi, on the other hand is characterized by elegant lean meat and is perfect for sake.
The fin is beef Chateaubriand in. Aizu Melts hot taste of chili and garlic into soy sauce.The scent of garlic is spicy and the taste of soy sauce is elegant, The scent of garlic is spicy and the taste of soy sauce is elegant, complementing the lean red meat."
This should be combined with Senghiro Sake Brewery's Daiginjo "Gensai". Ginjo scent reminiscent of fruit enhances the taste of refined horse meat.

My
Mariage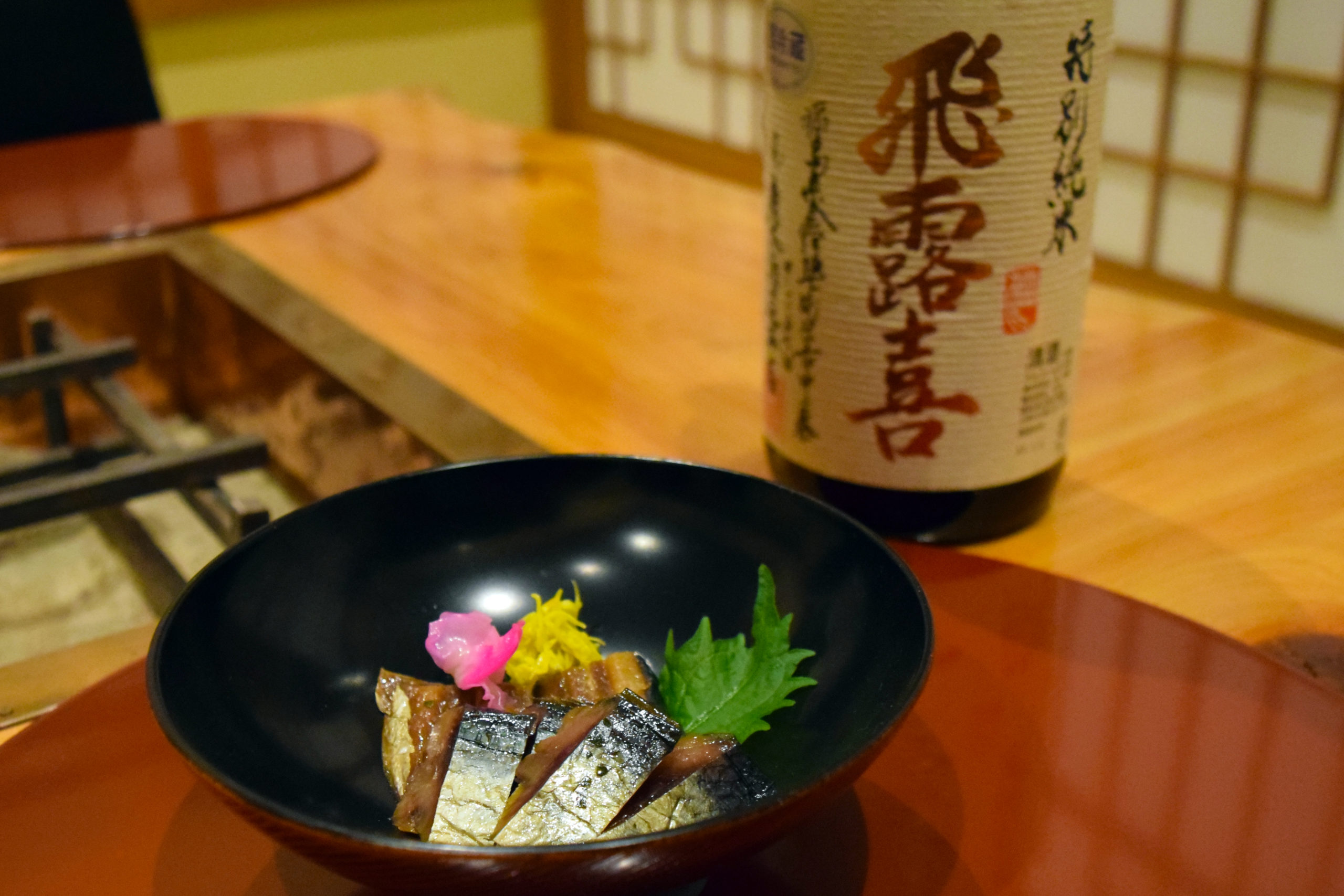 Nishinno sansyozuke is pickles ,to feel the unique food culture of Aizu without the sea
One of the local dishes of Aizu is "Nishinno sansyozuke" which is unbearable for sake lovers. Especially in the winter season, the fat is in the herring and is a simple but powerful.
It is Hiroki syuzo's "Hiroki" Junmai Ginjo that makes this one dish mariage. Sake is popular all over the country and generally hard to find, but you can always enjoy it here. This is also because of long-standing trust with liquor stores.
"This is an old-fashioned relationship, but when I ordered horse meat and sake, I was initially asked to poke it. I handed them out."
Even these words provide a glimpse of Iriya's efforts. Now, Mr. Iriya, who has the style of top chef, speaks and feels his frank personality. That personality has brought the Aizu specialty and sake line up.
In Tsuruga / Aizu Higashiyama Sohonzan, there is also a service where you can enjoy 59 kinds of pure rice sake in Fukushima prefecture in small quantities at 4,500 yen. Fukushima Prefecture, Japan's No. 1 prize winner for seven consecutive years at the National Sake Sake Appraisal. The commitment to source all of Fukushima's sake also shows Mr. Iriya's deep love for Aizu and for Fukushima.
---
Data
Tsuruga / Aizu Higashiyama Sohonzan
Address:151 Higashiyamamachi oaza ishiyama innai, Aizuwakamatsu, Fukushima Prefecture, 965-0813
Tel:0242-23-8294
Open:11:00- Customer's request (complete reservation system)
Closed:No holiday
Average Cost:from 20,000 yen