The story that Fukushima producers put in their ingredients is the best "Gozzou" that you can taste and know
[Auberge, Japanese Cuisine] Numajiri Kogen Lodge
Aizu・Inawashiro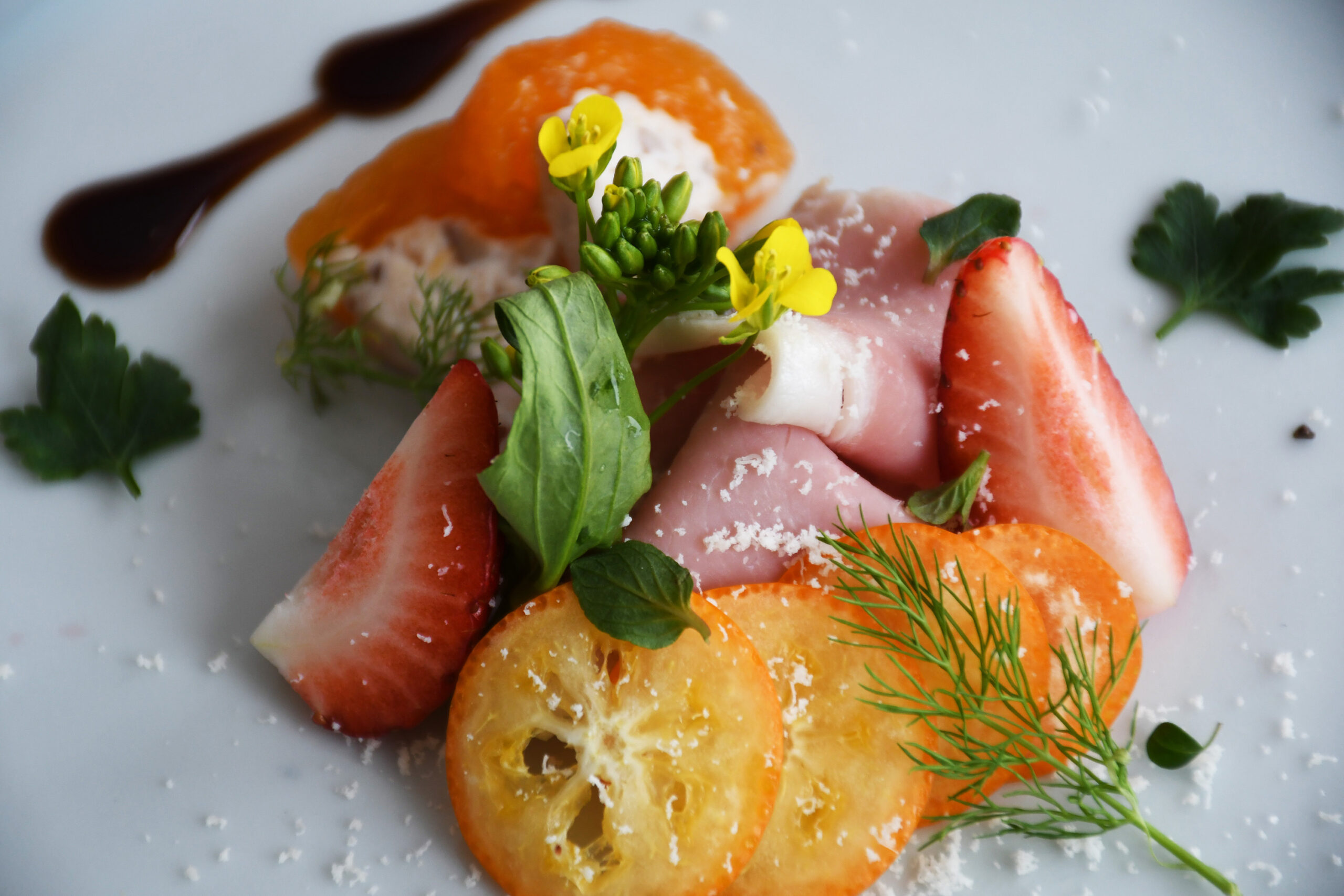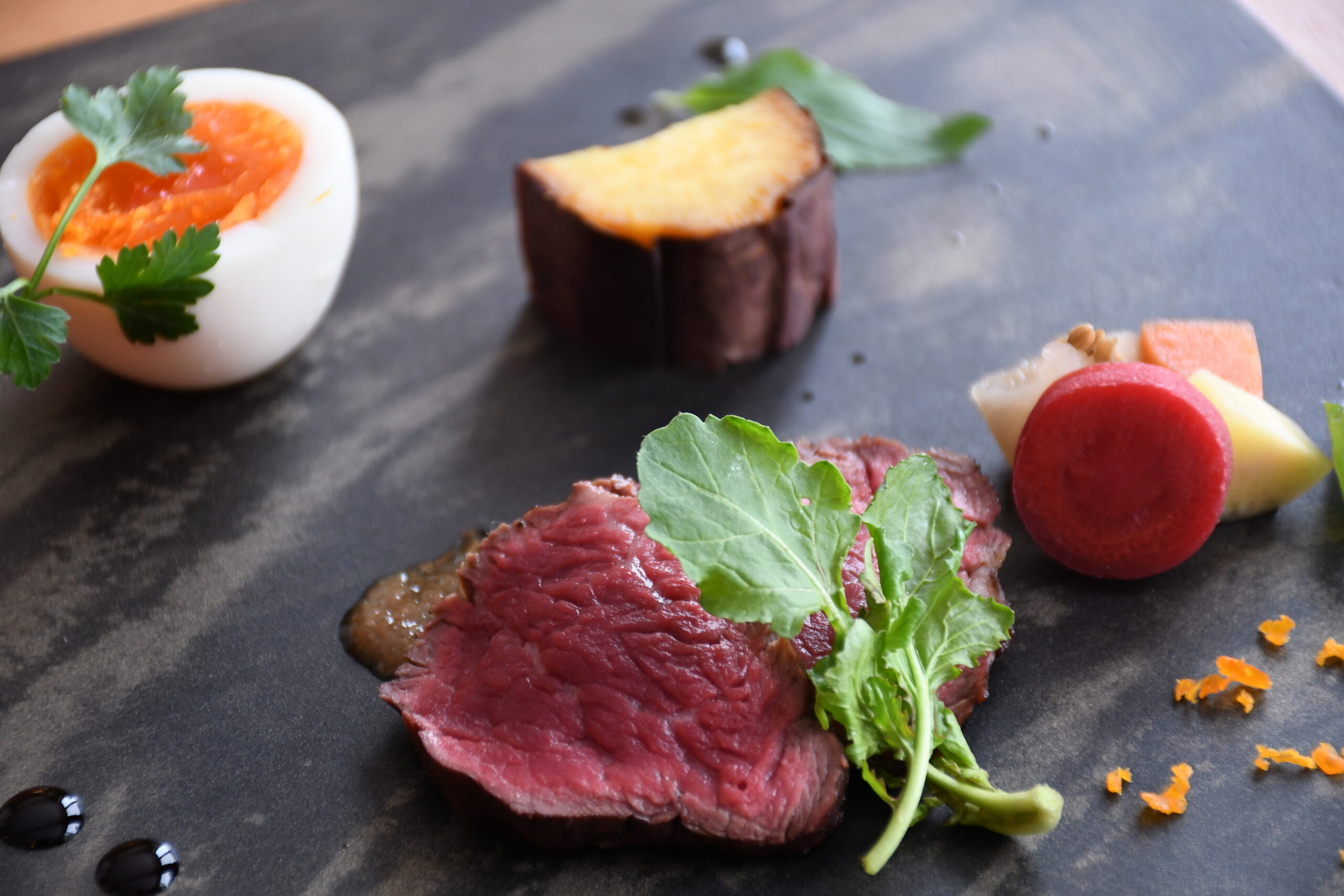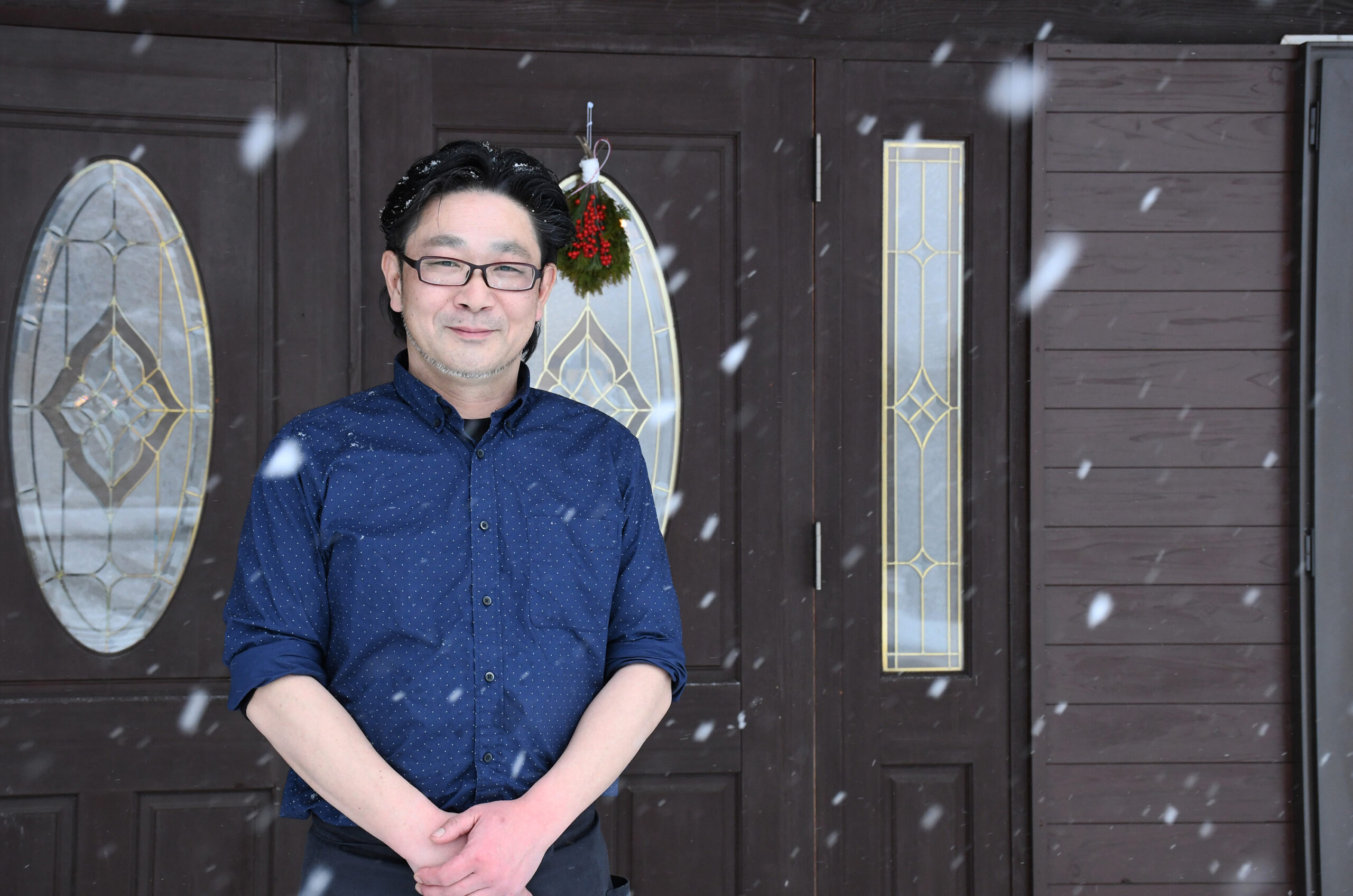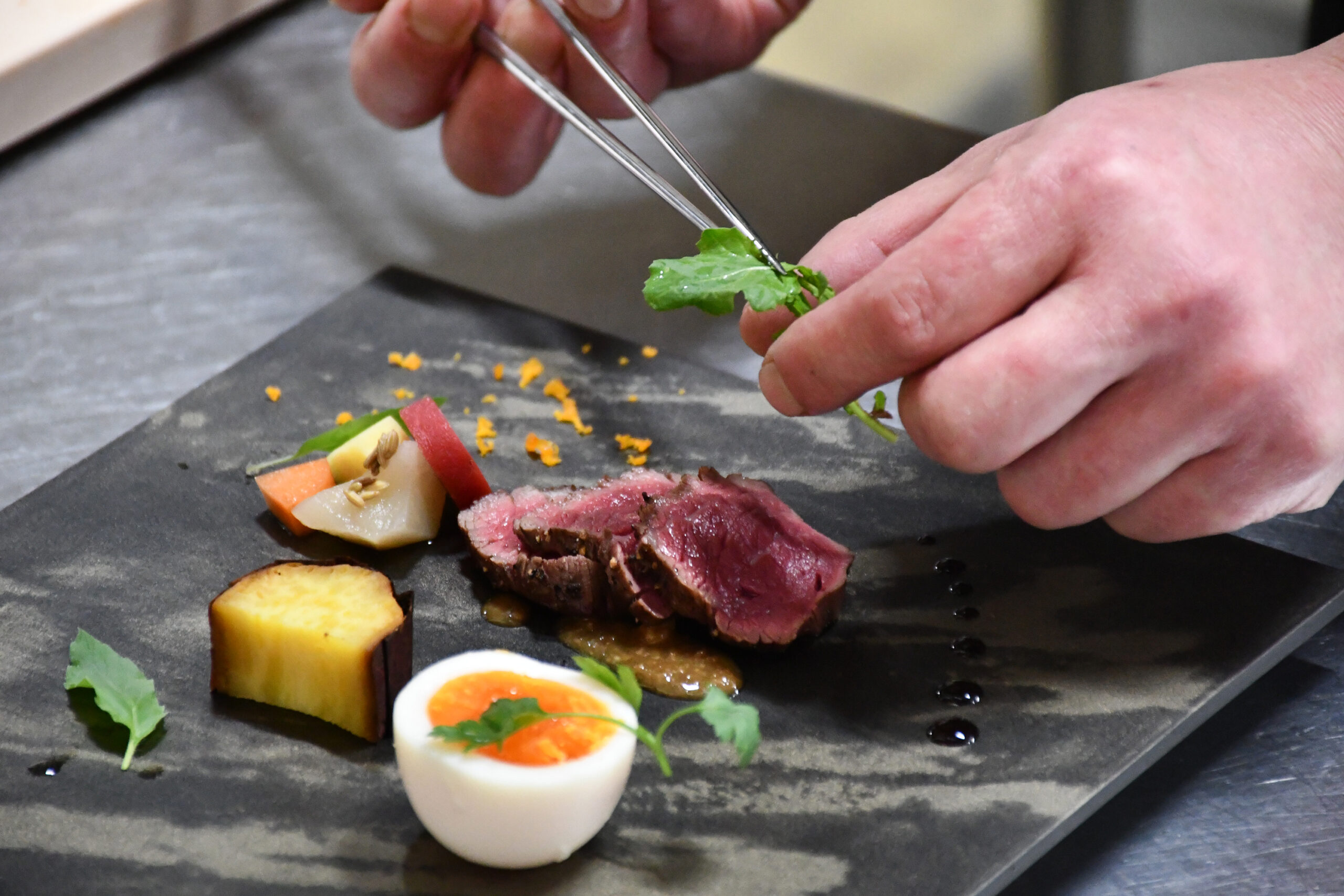 Chef Toshimitsu Kurosawa who has refined his skills both inside and outside the prefecture. We carefully pour the skill into carefully selected prefecture-produced ingredients.
The late female Junko Tabei, who was the first woman in the world to climb Everest from Miharu Town, Fukushima Prefecture. The place she loved in her life is right in front of the slopes of the Numajiri ski area on the west foot of the famous peak of Adachi Tarayama. "Numajiri Kogen Lodge". This lodge, which was owned by Mr. Tabei, was a gathering place for many mountain and ski lovers. It has been closed since Mr. Tabei died in 2016, but in November 2019, "Okawaso" in Ainomaki Onsen, Aizu, was reopened as the operating body. It has been renewed as an accommodation facility in the highlands that will give people of a wide range of generations a time of relaxation while continuing the wishes of Mr. Tabei.

The location of the lodge, which is surrounded by abundant nature, and the hot springs that boast a large amount of hot water are the charm of this lodge. In addition to that, another big feature of the lodge is that it uses plenty of ingredients from Fukushima prefecture. dinner. Chef Toshimitsu Kurosawa creates a unique cuisine based on Japanese cuisine that is not bound by the frame of the genre.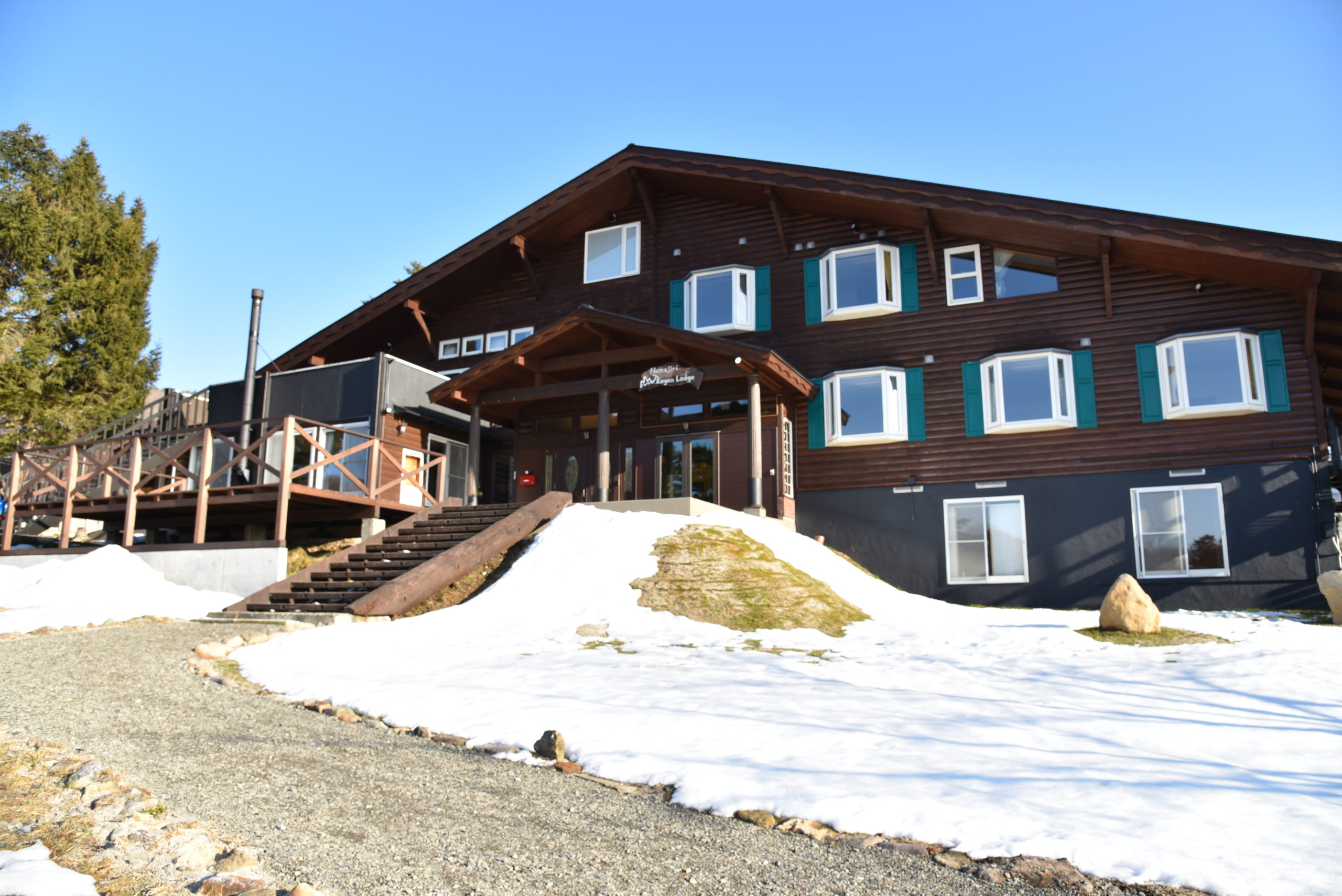 Mr. Kurosawa is from Kita-Shiobara village in Ura-Bandai known for Goshikinuma. I was born and raised in a farmer that produces rice, soba, and junsai. After graduating from high school, proceeded to the culinary arts and trained both inside and outside the prefecture. He has worked as a head chef at a Japanese restaurant, inn, hotel, etc., and has been exercising his skills at Okawaso in recent years. Serves food.

"My stance of cooking dishes that incorporate the local ingredients has not changed since I became a chef. When I work in Kamakura, I belong to Kamakura, when I go to Ikaho, Ikaho belongs to Niigata. I have been using the most delicious foods in the area for a long time, let alone Fukushima, which is my hometown, and the ingredients are very strict and safe and safe. So there is no reason not to use it. "
My
Terroir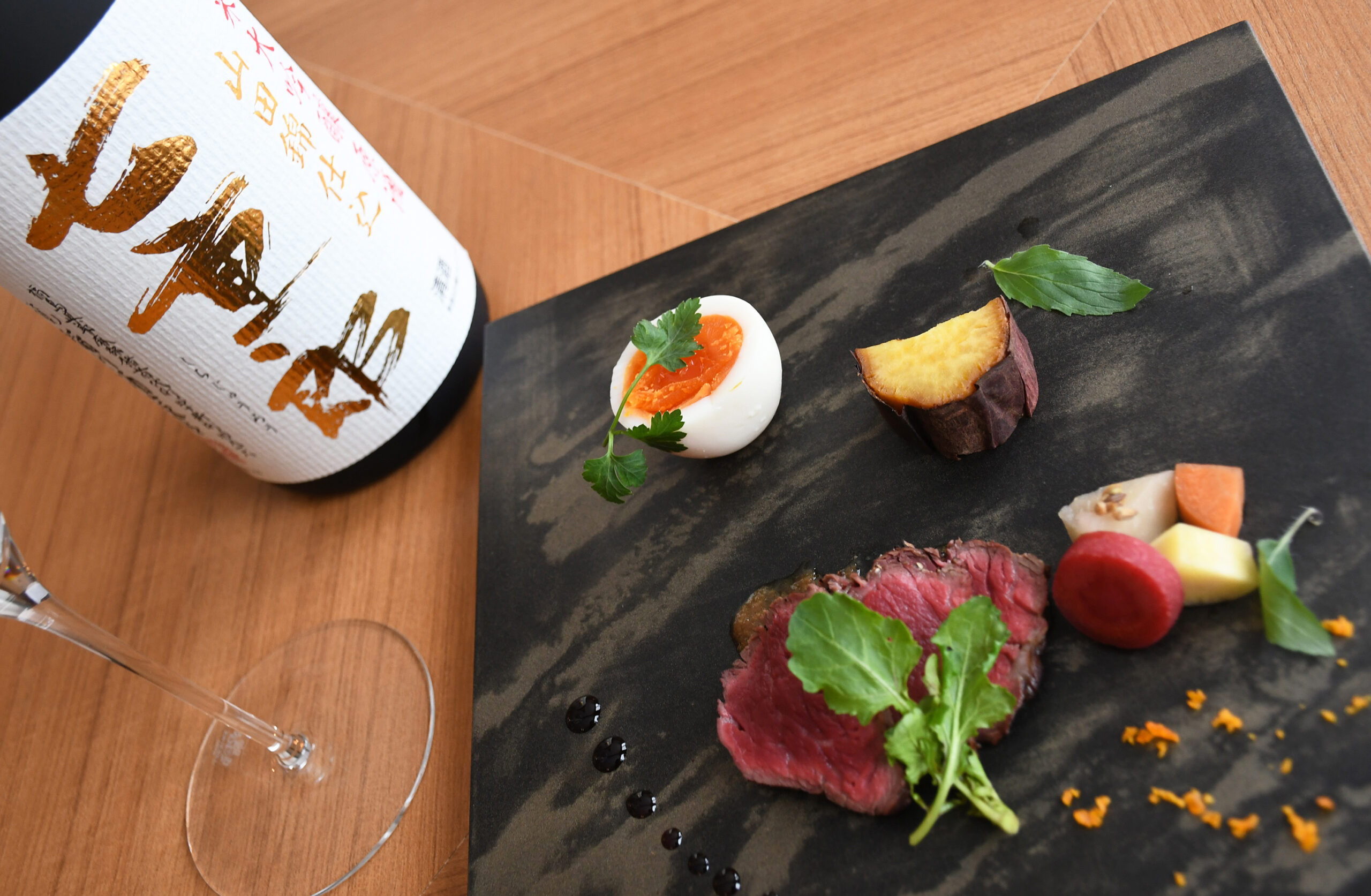 Dinner at the Numajiri Kogen Lodge. You can feel terroir in all of the dishes.
Mr. Kurosawa's awesomeness is not only the skill of cooking, but also the ability to act to know good ingredients. No matter where you are, you can go anywhere in the prefecture, make your own decisions, and check with your tongue. The network of connected producers is now spread all over the prefecture, and the ingredients they sprinkle on hand-color the nightly dinner at the lodge.

"The menu I think changes every day if the stock changes a little. If you visit the producer and hear that" Today is so delicious, "how can I make the most of it? I think. It's also my pride as a cook for the producers who make good products. "
My
Mariage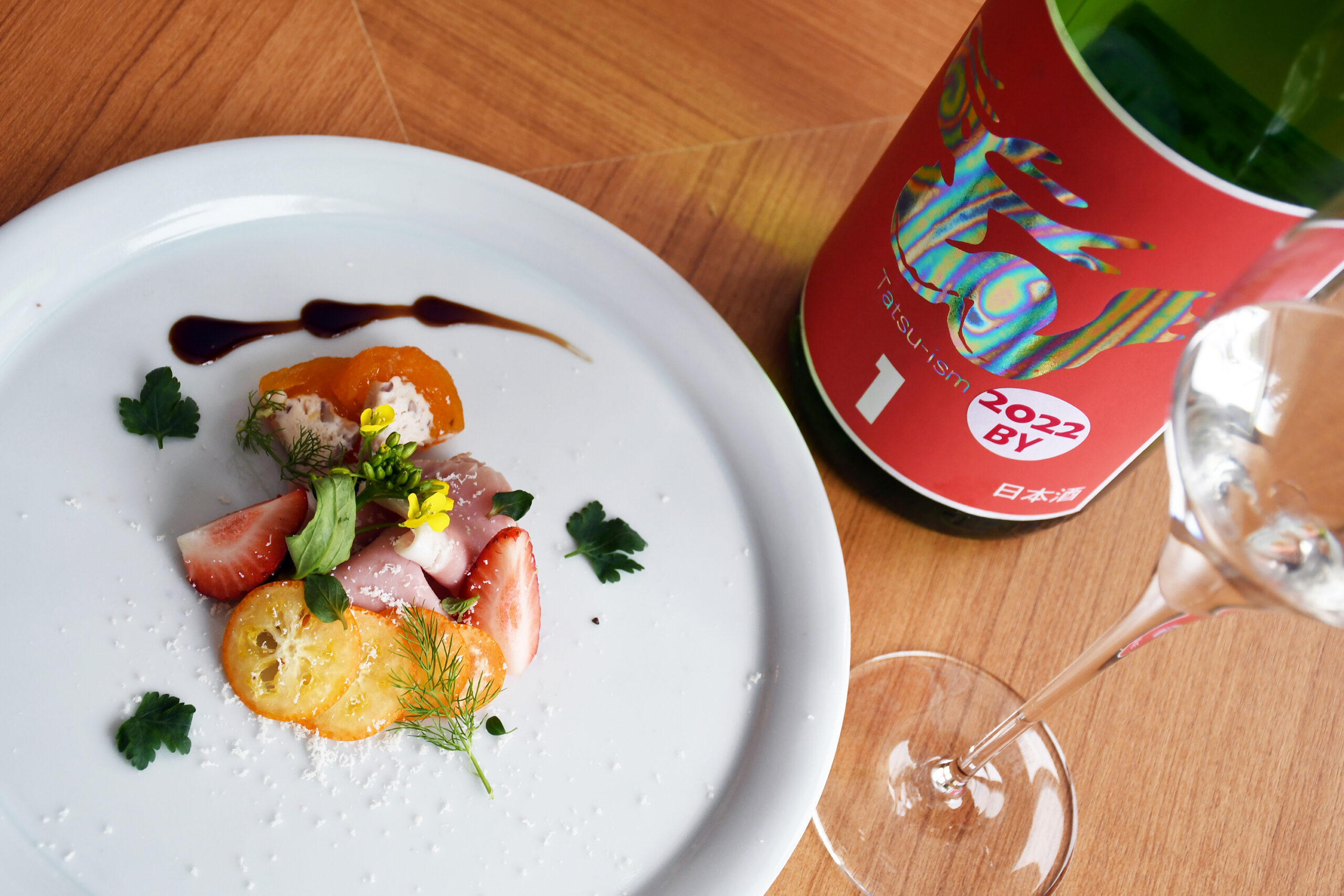 Hachijo Blessing of Fukushima Various organic ingredients
Among these course menus, the charm of Fukushima's food was condensed in the "Hachijo Fukushima's blessed organic ingredients". Vegetables include the Shirakawa City Shunsai Farm ice plant, arugula, kale, komatsuna, and spinach. We use grazing pigs from Furuya Farm in Koriyama City and Fukushima beef from Koriyama for our homemade ham. On the couscous salad cooked with the scallop stock used in Aizu's representative local dish "Kozuyu", the skin of "Tachikawa Gombo," which is a specialty of Aizu Sakashita, is rounded like a basket handle. I put it on.

No matter where you cut it, this dish, which is colored with ingredients from Fukushima Prefecture, will be matched with the pure rice sake "Eikawa AIZU LIMILED " from Eikawa Sake Brewery in Bandai Town.

"Eikawa's charm is its refreshing fragrance and its sharpness. It sets it apart from other Aizu liquors, which have a lot of sweet liquor that is easy to mix with salty snacks. This is a sake that can be matched to any dish without disturbing anyone. I think it is perfect for this 8 inch. "
Mr. Kurosawa is particular about not only the ingredients but also the choice of sake, and he produces wine, beer and whiskey as well as sake. "Ikkei", a dream wine of Fukushima farmers in Nihonmatsu City, is used in combination with "Strong Botan Meat, Kampo Kaki", which is made by cooking 6 types of boar meat. This red wine uses only "Yama Sauvignon", which is a hybrid of Yama grape, which is an endemic species of Japan, and Cabernet Sauvignon, grown in the mountains of the Abukuma Highlands.

"Ikkei's appeal is its strong aroma and firm sourness. The acidity gradually fades out over time, so it's interesting to enjoy that process. It also has a fresh feeling, and it is also button meat. It fits well. "

Mr. Kurosawa ran "Japanese Cuisine Kiharu" locally from 2007 to 2017. After the earthquake, there were no customers at all for a while, but two months later, the store was restarted with the support of many people. After that, I organized the company and reached the present. In such circumstances, what helped me to continue to face cooking was the figure of producers who continued their agriculture with pride in their ingredients.

"Because of all the things that have happened to people who are lovingly facing agriculture, we have come to think that we should not waste the ingredients and the thoughts of the producers who produce them. How I can convey those feelings to the people who eat it.I think that's all I have to do.

Up until now, I had the opportunity to serve food to the royal family and important people overseas, but I also wanted to cook for those people, to serve the guests, and to cook for the aunt next door. Even if you don't do it, your response, skills and feelings will not change at all. How to tell the story of the producer behind the ingredients. I will do my best just thinking about it. We believe that the best "guttsuo" (feast) is the food that you can taste and know about the story. "
---
Data
Numajiri Kogen Lodge
Address:Fukushima Prefecture Yama-gun Inawashiro Town Large-sized silkworm character Numajiri Sankou 2864
Tel:0242-93-8101
Open:Reception hours / 9:00-19:00
Closed:Every Tuesday, Wednesday