A store that connects "encounters" with food, sake, and people. The authentic Italian style of drifting in the risotto of "Kamenoo" from Inawashiro.
[Italian restaurant] Incontra Hirayama
Naka-dori・Koriyama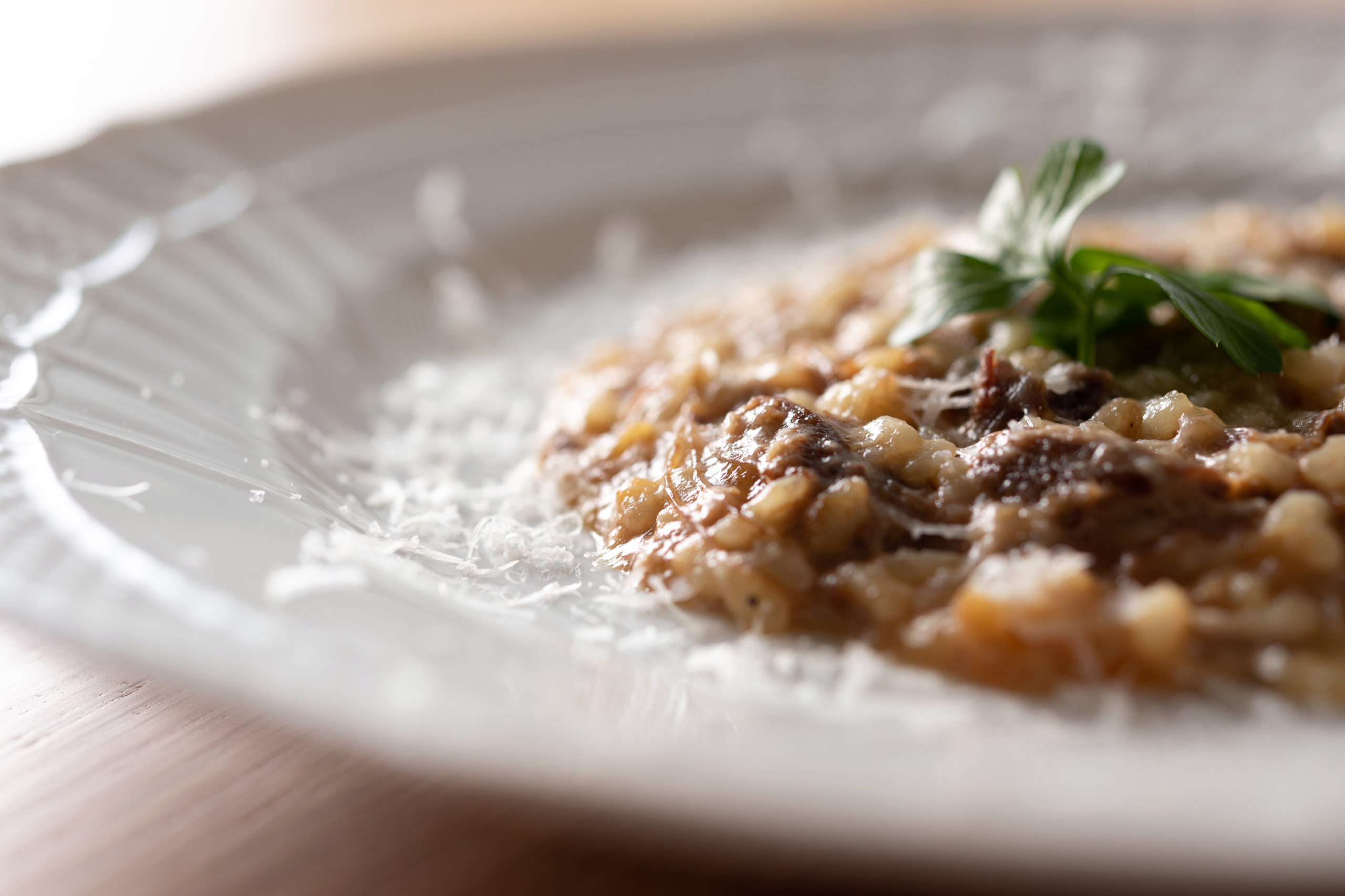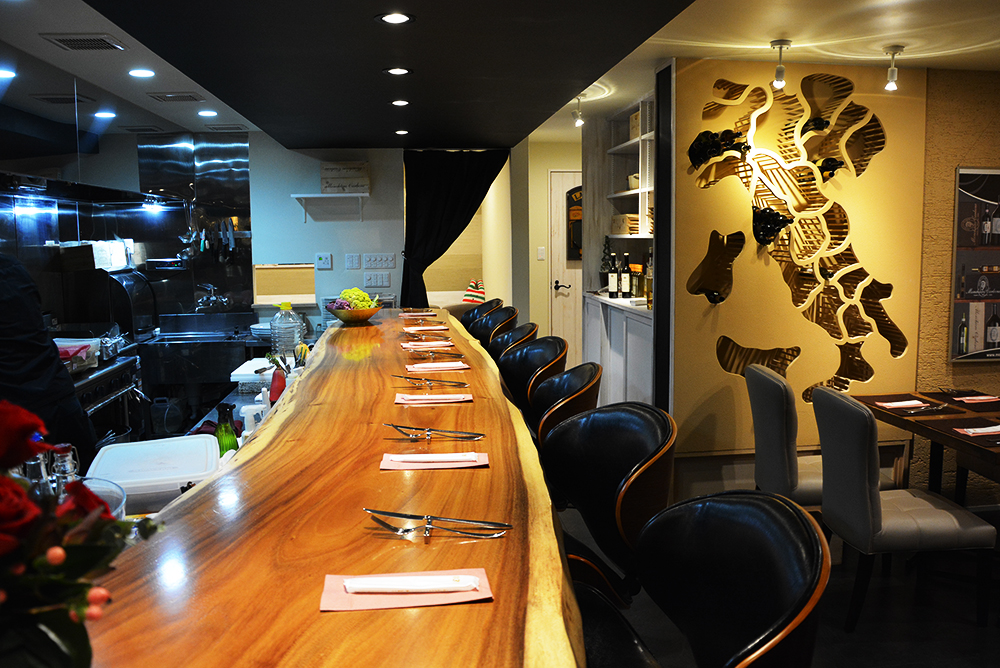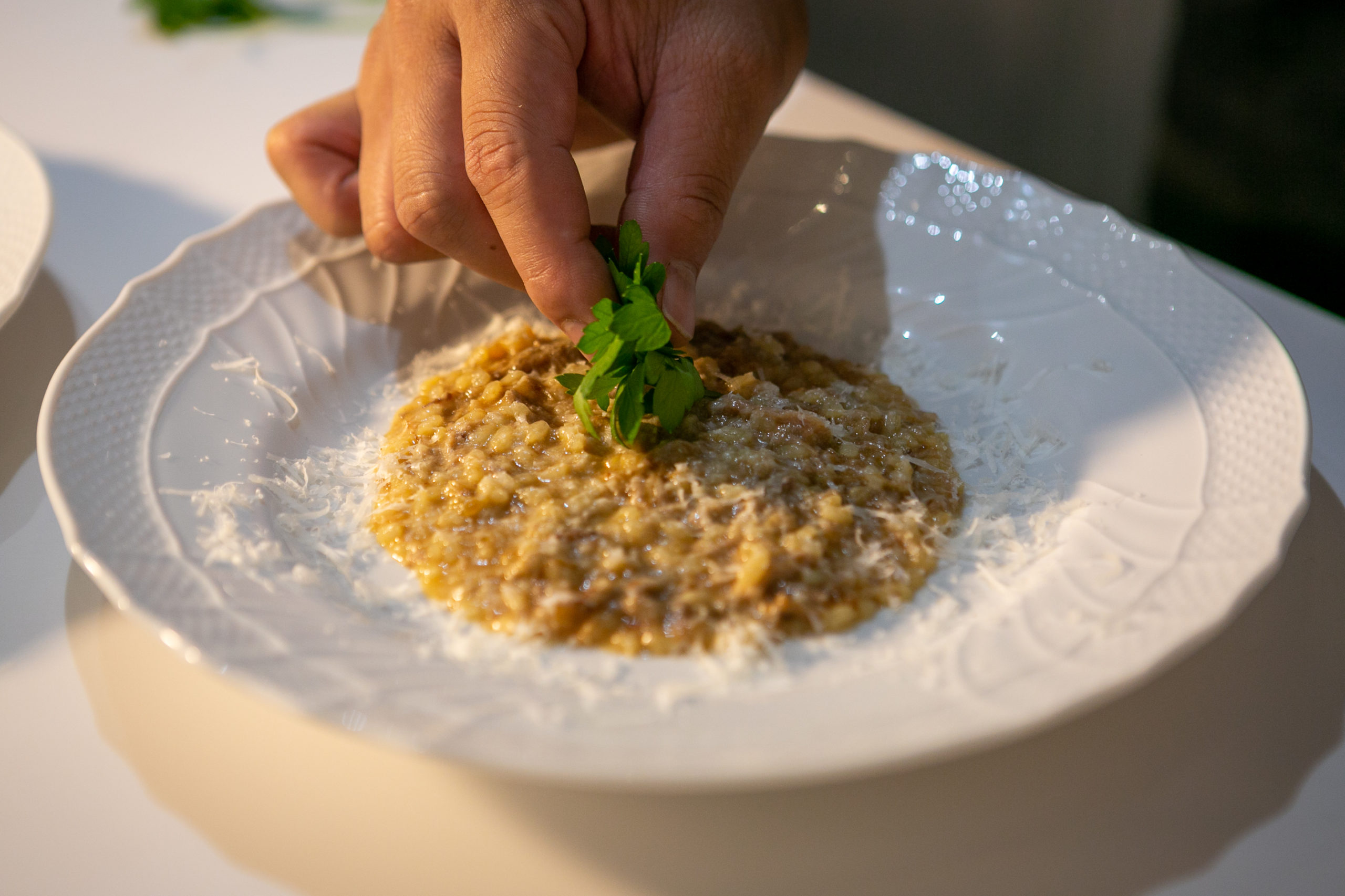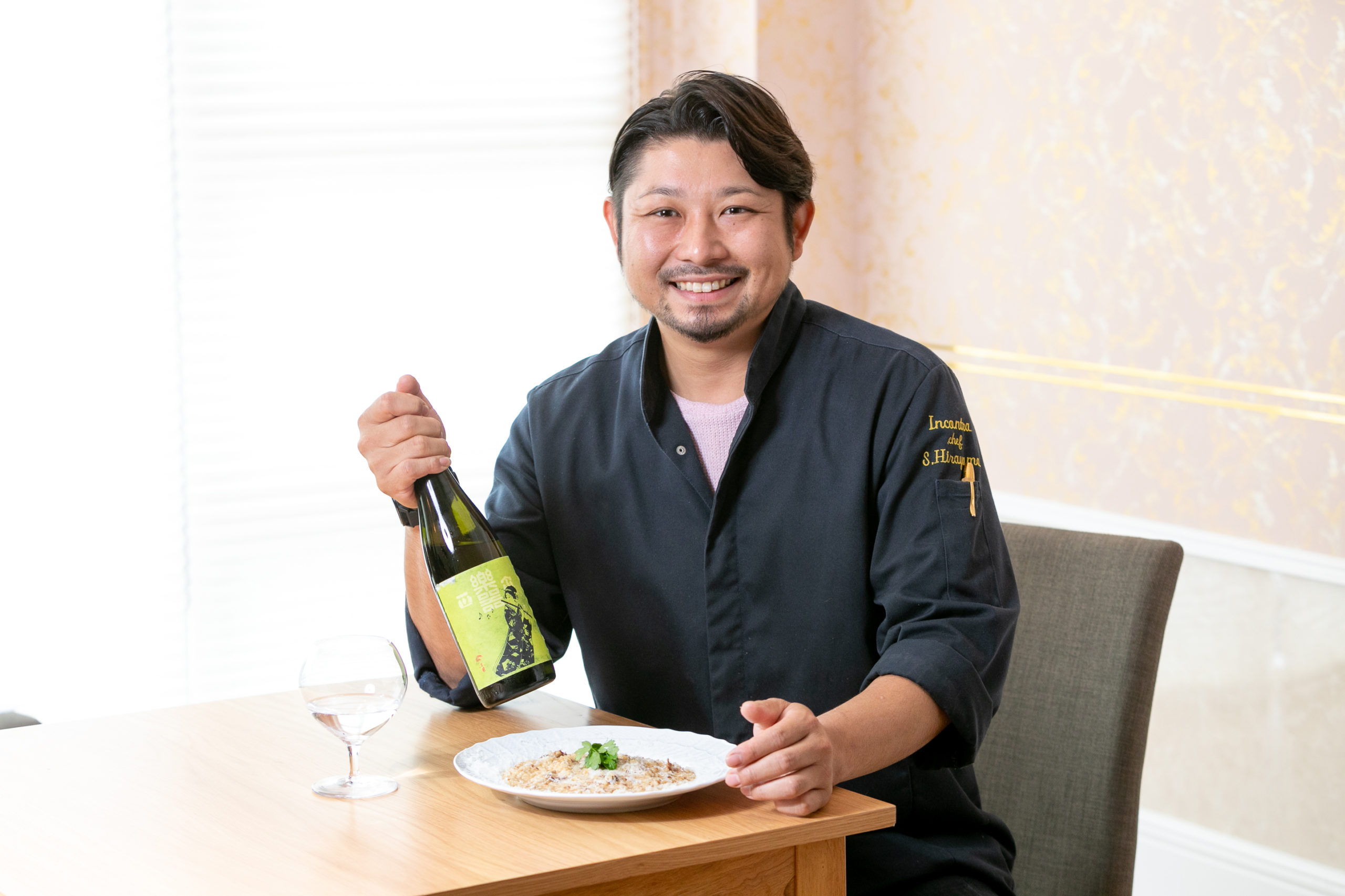 Incontra Hirayama stands in a corner of the city away from the hustle and bustle in front of Koriyama Station. It is loved by a wide range of customers, from young fans in their 20s to regular customers.
Encounter with food, with ingredients, with sake, and with people. The eating place is also a place full of many encounters. And that encounter brings many new discoveries and surprises to life.

About 10 minutes walk from the west exit in front of Koriyama station. In a corner of a residential area that passes through the downtown area, there is the Italian restaurant "Incontra Hirayama", which bears the name "Incontra" which means "encounter". The owner, chef Shingo Hirayama, serves authentic Italian cuisine daily, using plenty of locally produced seasonal ingredients.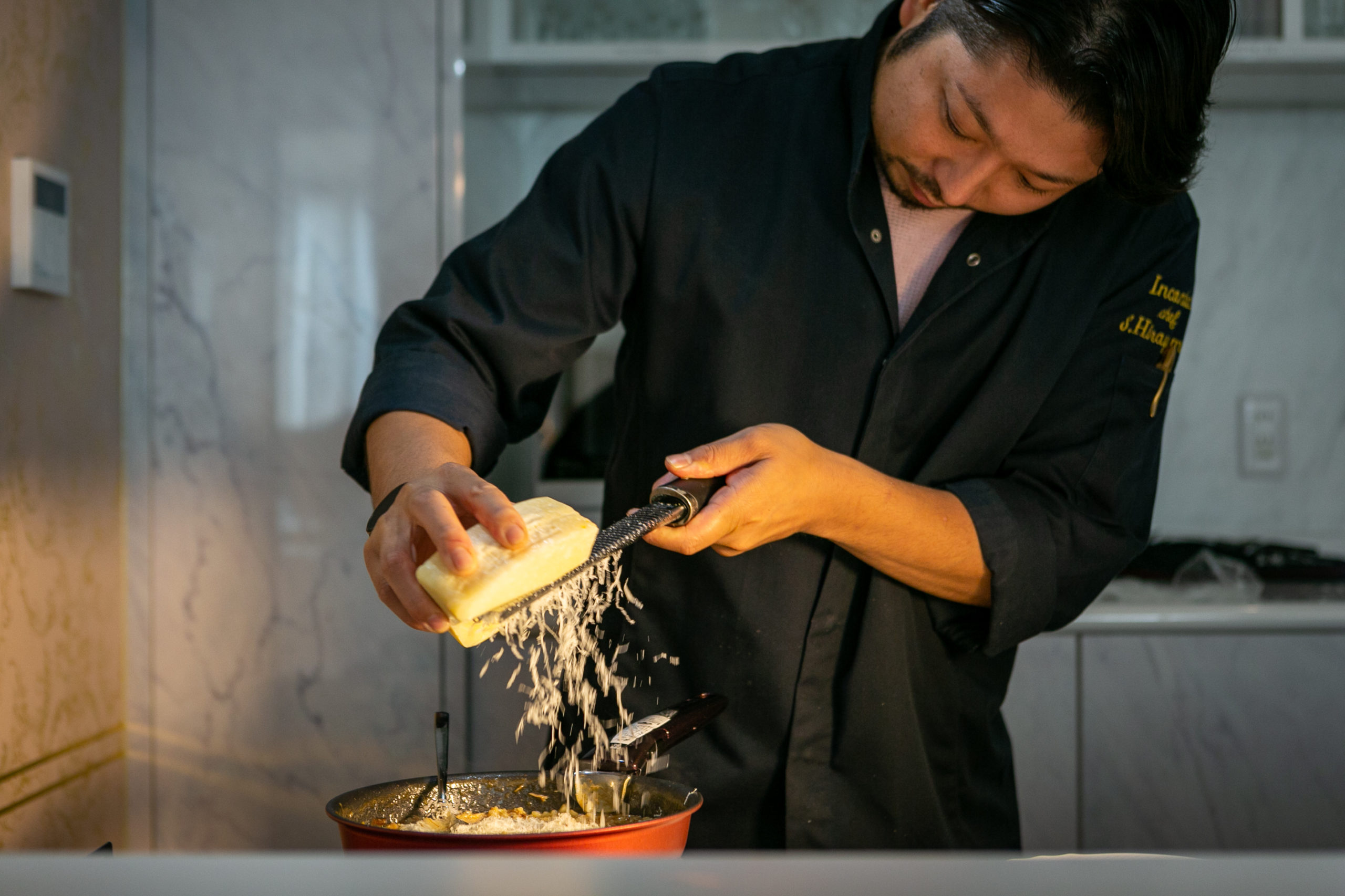 Mr. Hirayama was born and raised in Inawashiro, and grew up eating vegetables and rice harvested at home in his childhood. Eventually, he left his hometown and trained at restaurants in Osaka, but says he was surprised that the vegetables sold at urban supermarkets are "tasteless". That is one of the catalysts for the current style of actively using local ingredients.

After that, he traveled to Italy and other countries around the world, soaking up his knowledge and experience of cooking in his body and returning home. After a restaurant that opened on the second floor of my family's pension, I opened the store in Koriyama in 2015.

Mr. Hirayama's food has a strong sharpness while simply utilizing the goodness of the ingredients. That is the quality that should be called an authentic school. There is no taste of Japanese-made Italian, it is a "male Italian" with a strong and punchy effect, as if his appearance was cooked as it was. Nowadays, it is becoming a popular Italian restaurant representing Koriyama, with not only the foodie of Koriyama, but also all over the prefecture and even customers who fell in love with his cooking during the training period in Osaka.
My
Terroir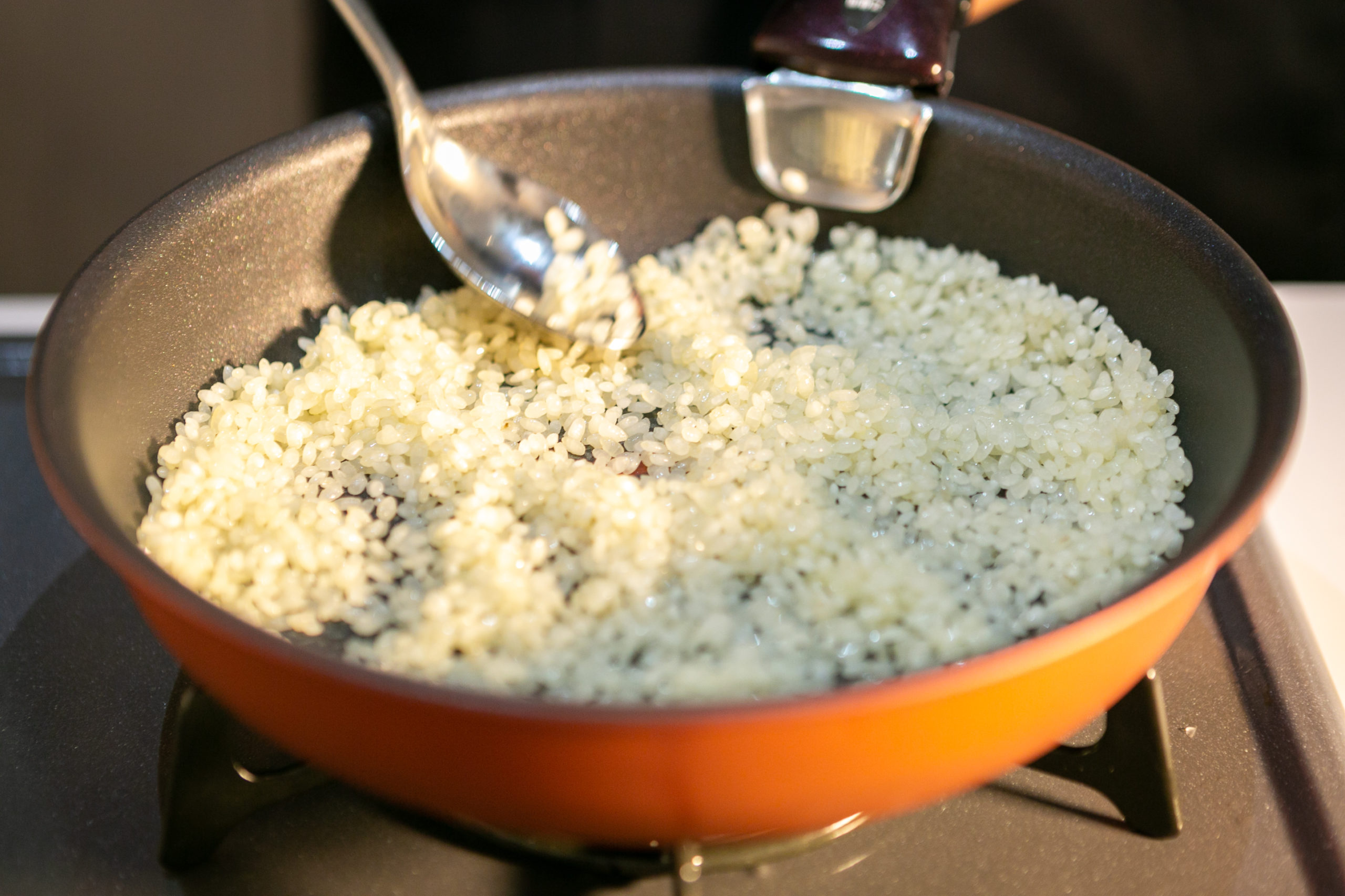 Inawashiro Tsuchiya's "Kame no Tai" stands out for its graininess and gloss.
Among the local ingredients that we incorporate into our dishes, Mr. Hirayama feels particularly good with Italian food: "Kameo" rice grown in her hometown Inawashiro. This variety, which was born in Yamagata during the Meiji era, is said to be resistant to the cold, but it is not compatible with chemical fertilizers, and was once called a "phantom variety" because it was swallowed by the waves of mass production. However, while natural cultivation was being reviewed, it was gradually restored. In recent years, it is also widely used as sake rice.

The tortoise that Mr. Hirayama uses for cooking was raised by Mr. Naofumi Tsuchiya of "Tsuchiya Farm", a junior high school student of Inawashiro. Not only chemical fertilizers, but also the turtle tails that have been cultivated by human hands without any extra work on the soil are transformed into the finest Italian by Mr. Hirayama.
My
Mariage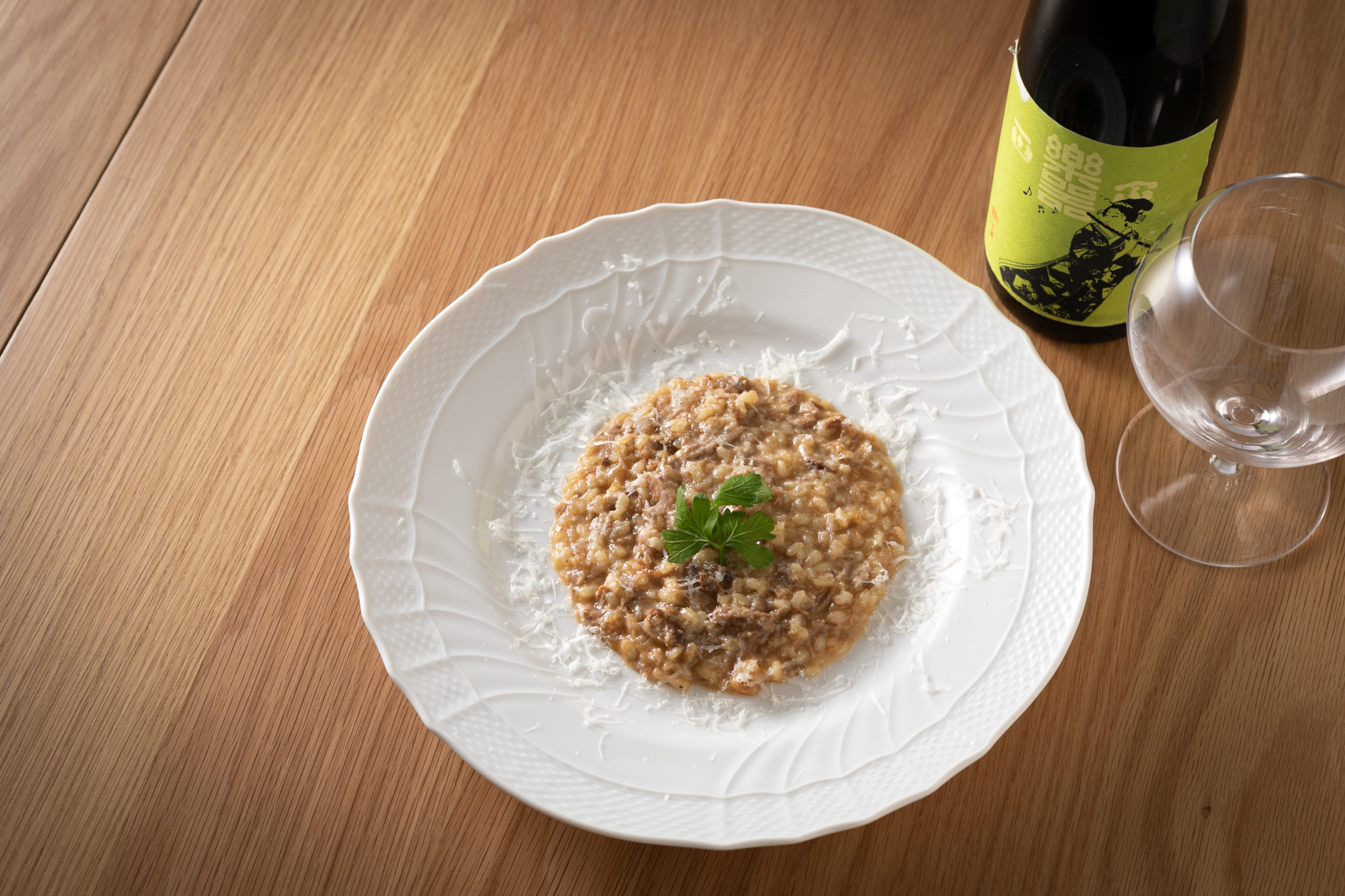 Turtle tail risotto shows exquisite mariage with sake
Mr. Hirayama cooked risotto, which is one of the typical Italian dishes, using the "turtle tail." The matchup is "Magashi Masamune Honjo Nakadori Unfiltered Raw Sake" from Okishiroyoshi Head Office in Yabukicho.

"Tsuchiya and the farm's turtle tail have a presence that is as strong as the risotto sauce. In addition, the grains are round and it is easy to suck the dashi stock. I have made risotto with various rice so far, but this turtle tail is It's the best, and it goes well with sake. "

Mr. Hirayama, who has a strong interest and commitment to ingredients from prefectures other than Kameno tail. He says that he sometimes goes to the mountains with hunters to know the ecosystem of food. In addition to the menu that strongly conveys the passion for cooking, the choice of alcohol by the wife is also one of the attractions of the shop, and it is served with Fukushima sake mainly in Italy. At the counter seat, you can enjoy the conversation with Mr. and Mrs. Hirayama and feel the authentic Italian style.
---
Data
Incontra Hirayama
Address:11-20 Akagi-machi, Koriyama City, Fukushima Prefecture
Tel:024-983-5130
Open:Dinner / 18: 00 ~ 21: 30 (Last order 21:00) Wine bar / 21: 00 ~ 24: 00 (Last order 23:00)
Closed:Tuesday
Average Cost:10,000 yen-15,000 yen