Taste at a hot spring inn at Tsuchiyu Onsen "Superb country cuisine" made with local ingredients
[Auberge, Japanese Cuisine ]Harumiya Ryokan
Naka-dori・Fukushima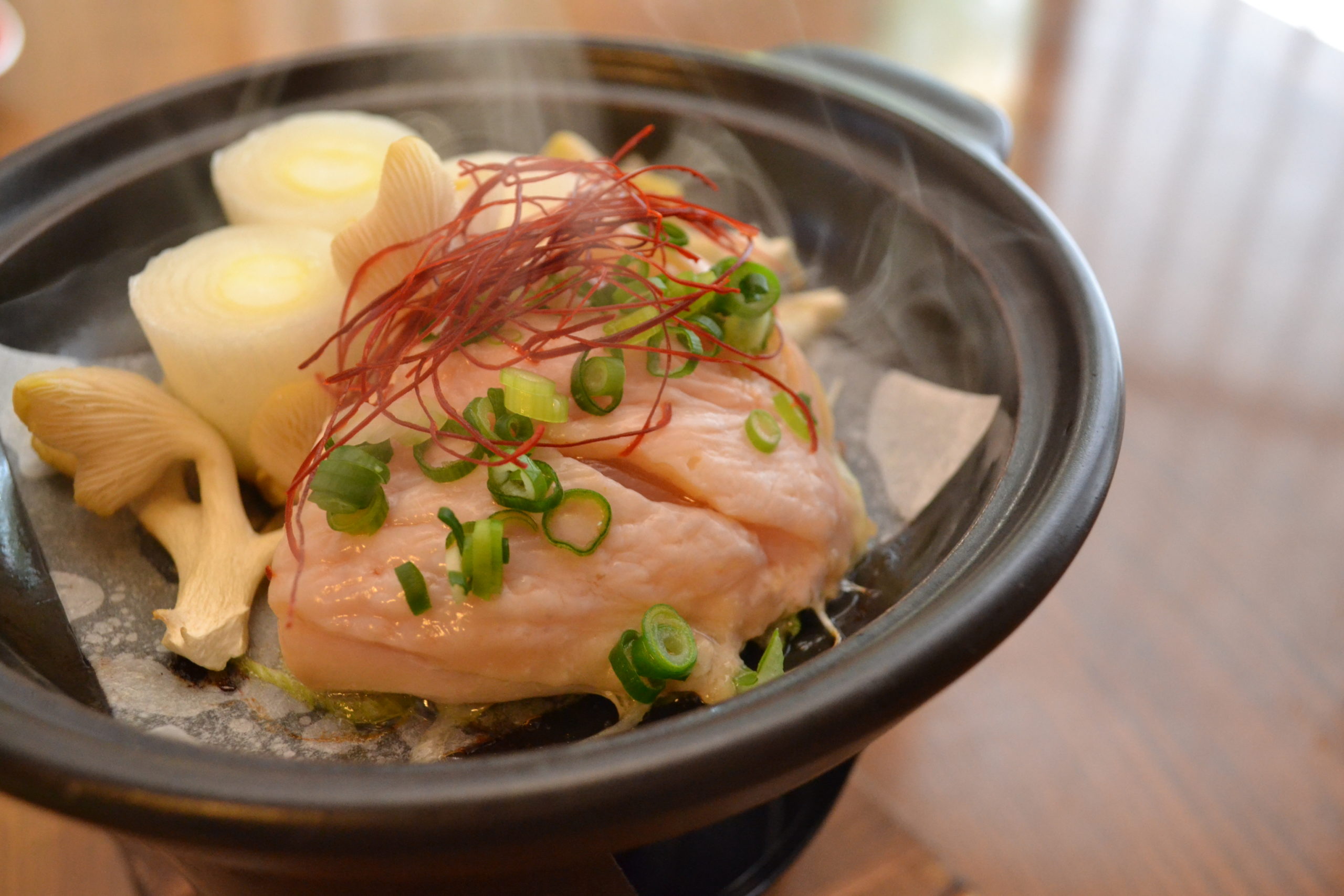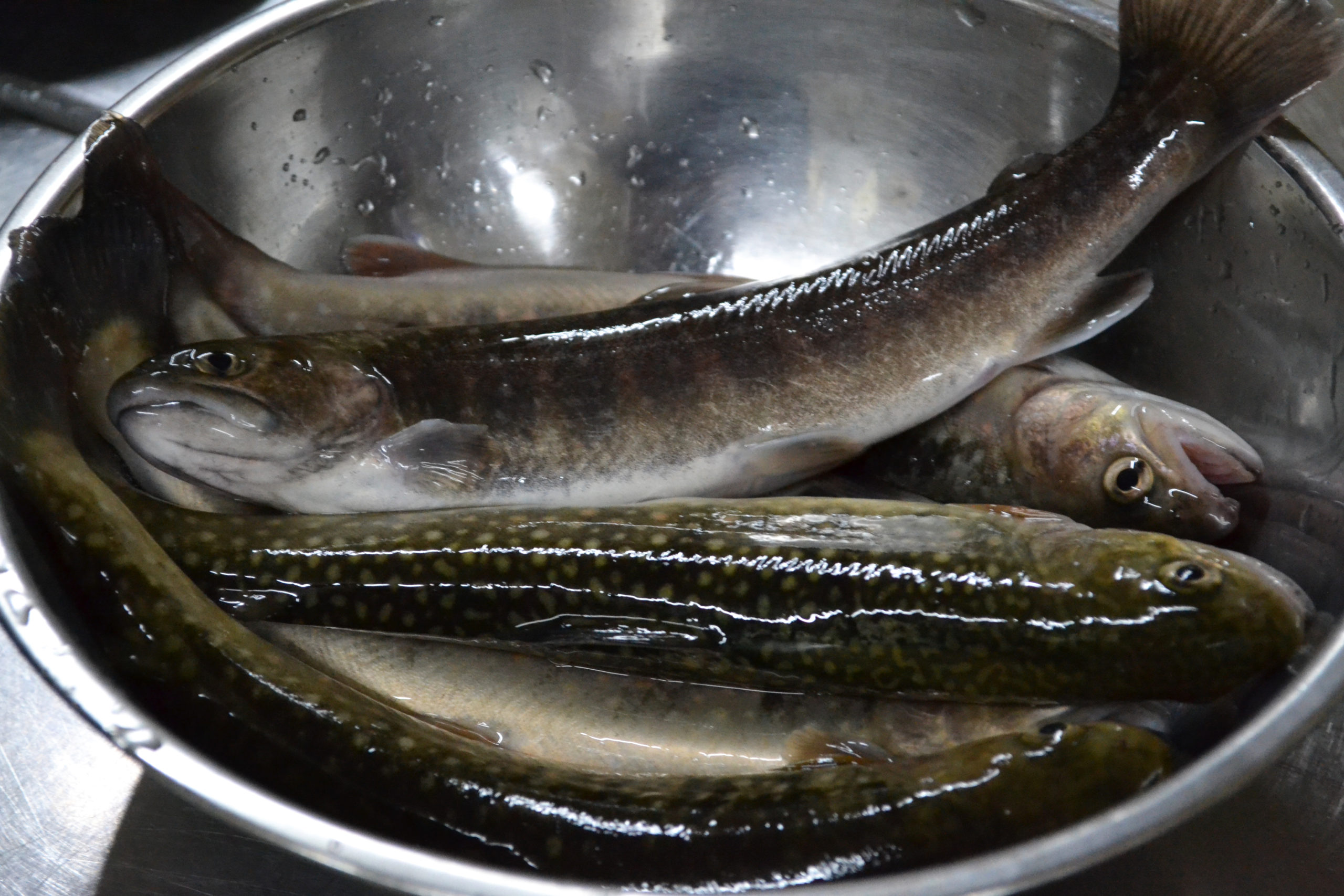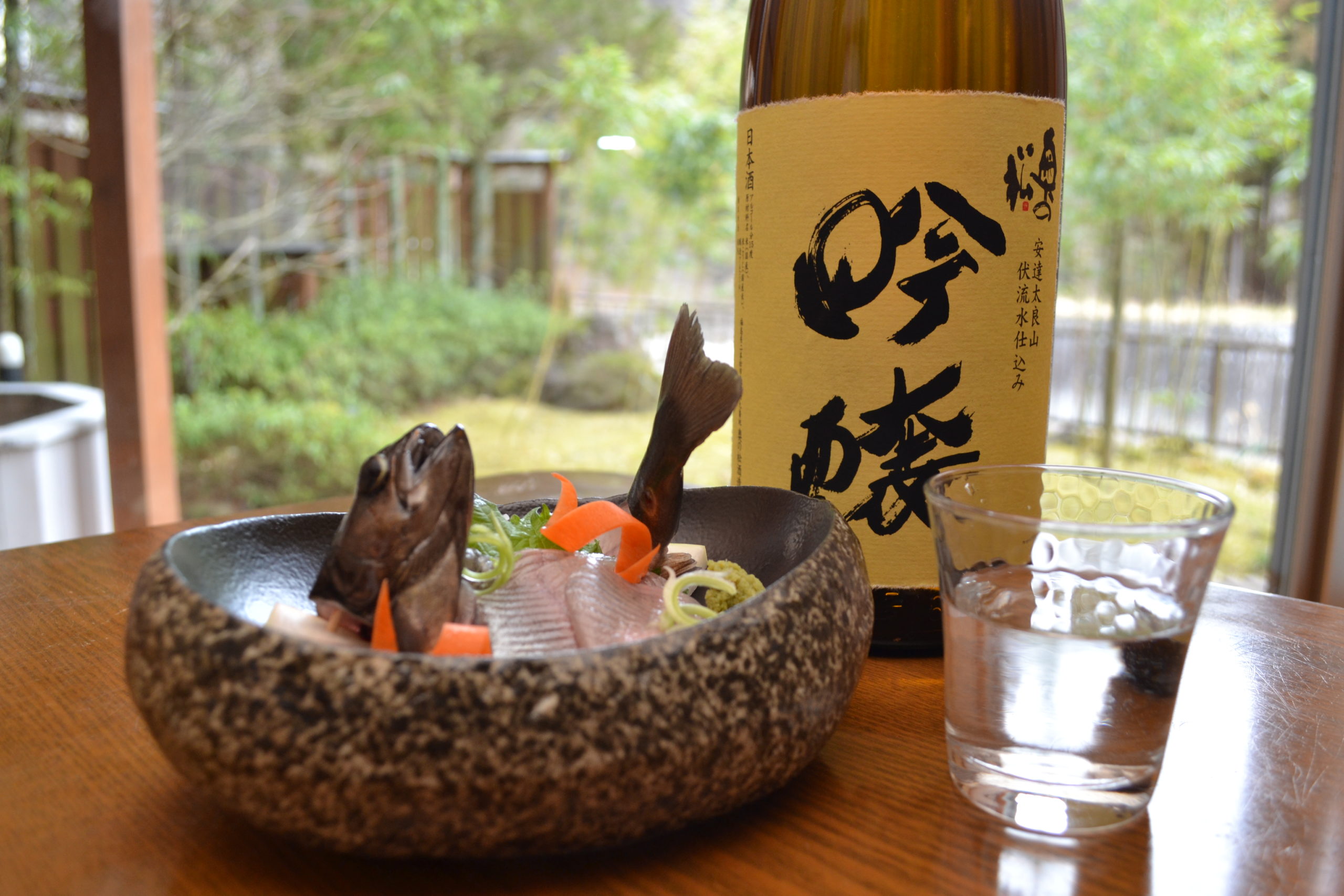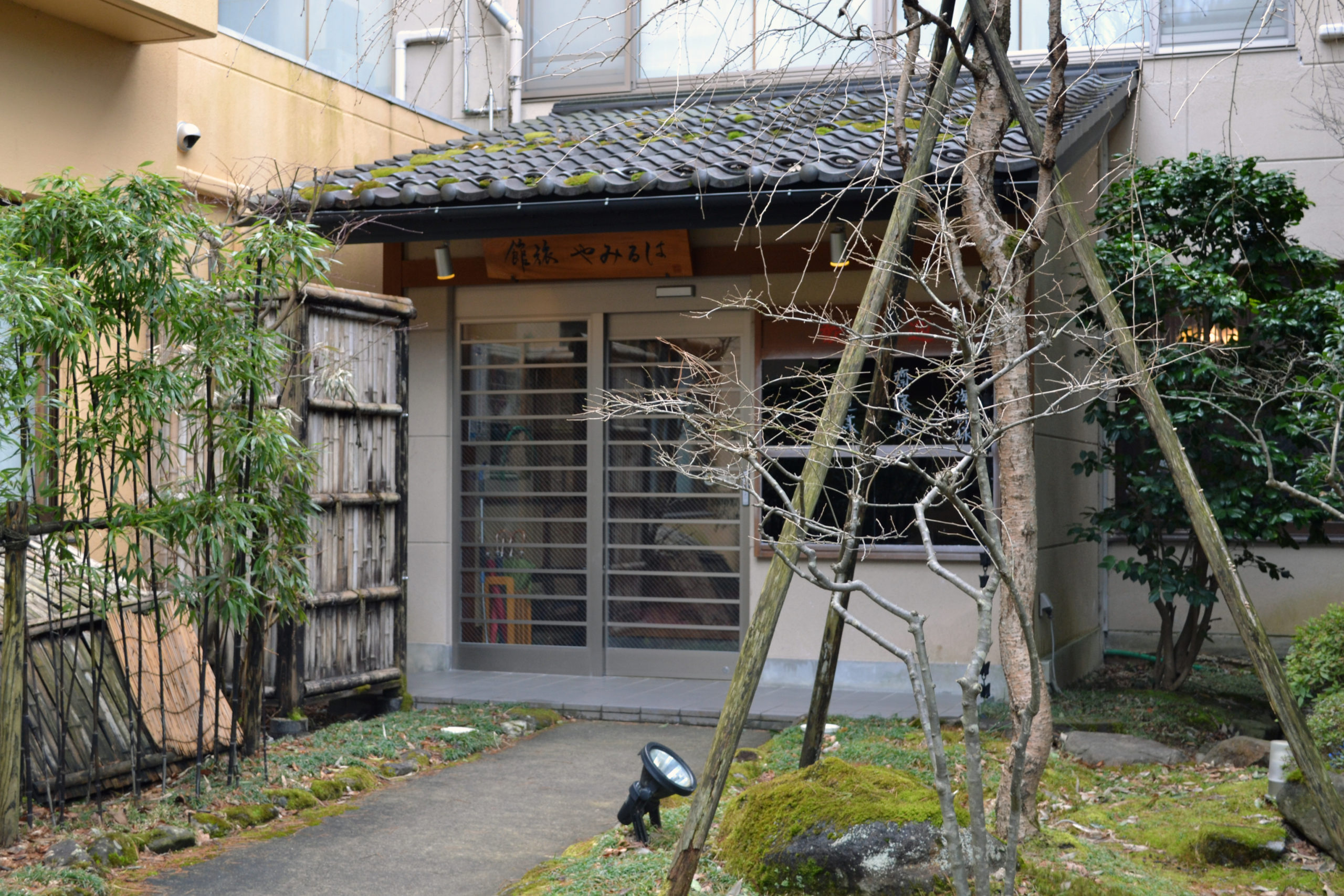 A hideaway inn on the banks of the Arakawa River, which flows from Mt. Azuma to Fukushima City. You can enjoy the "countryside dishes" made with local ingredients that the president and the chef searched for on their own.
The Azuma mountain range rises to the west of Fukushima city. Standing in the bosom, Yunosato, Tsuchiyu Onsen, also known as the "Okuzashiki of Fukushima," retains the atmosphere of the old-fashioned hot spring town and is visited by many tourists and hot springs all year round. On the banks of Arakawa, which runs through the town of Tsuchiyu Onsen, there is a quiet inn like a hideaway. The name of the inn is Harumiya Ryokan. 9 out of 10 rooms have open-air baths, so it's a travel inn that makes you feel like you're calling a "Kagori Inn." The dinners offered at this Harumiya Ryokan are a number of rustic yet luxurious "countryside dishes" that use abundant ingredients unique to this mountainous region. Mr. Masashi Hashimoto, the head chef, wields his skill. "Actually, I was thinking of quitting cooking before I was taken care of here." Mr. Hashimoto told me about himself, saying a little bit.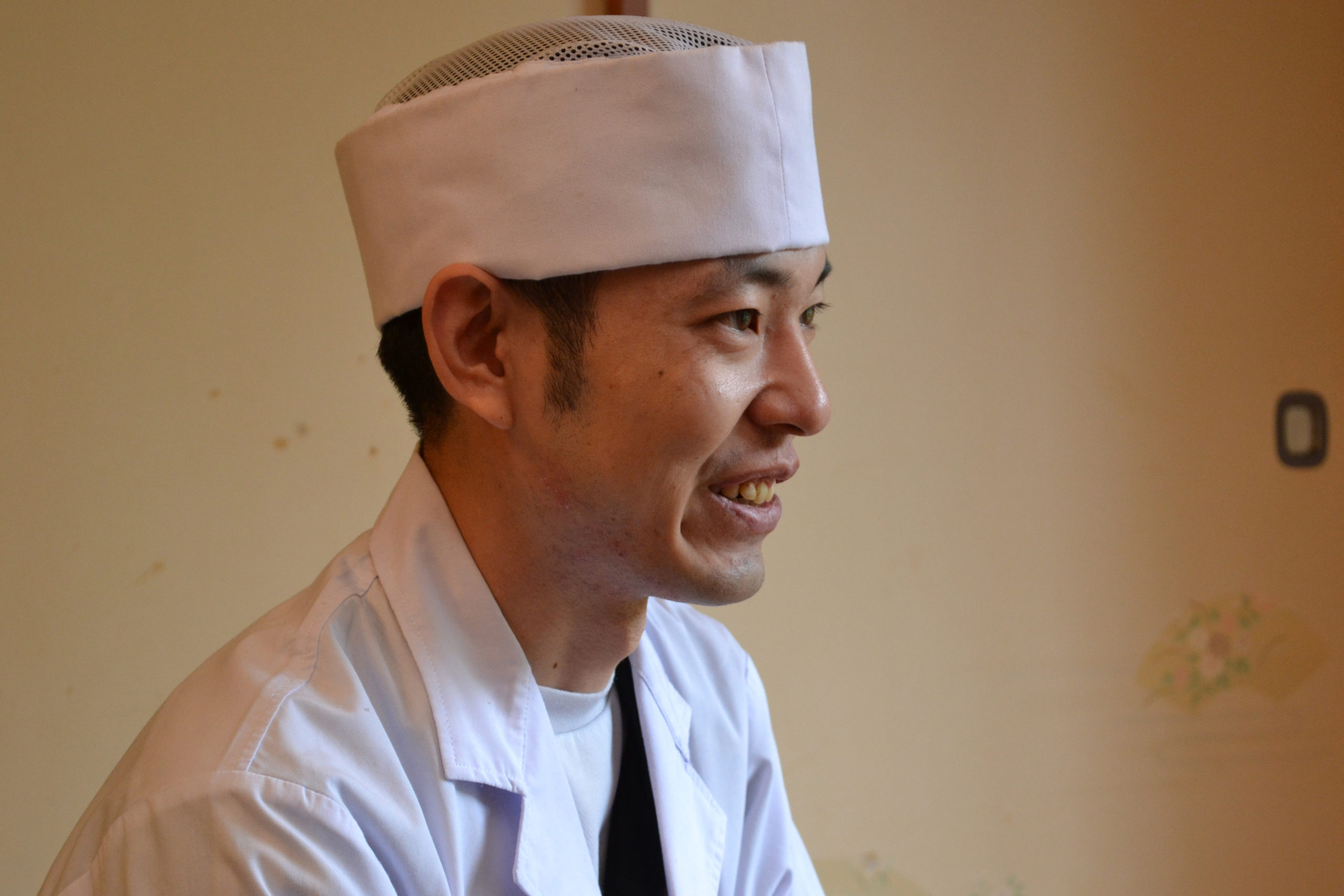 Mr. Hashimoto was born and raised in Motomiya City and was familiar with cooking since he was a child, partly because of his mother who was a cook. After graduating from high school, I studied Japanese food techniques at a ryokan in Nihonmatsu City's Dake Onsen. I also gained experience at a ryokan in Bandai Atami Onsen (Koriyama City), but I gave up my job at the ryokan because the tourism industry was depressed due to the effects of the earthquake, and then took up cooking work at the wedding hall. But every day, he says he couldn't find value and enjoyment as a chef.

"Let's stop it." It was the master of the Mt. Ontake era that was my first workplace that cared for Mr. Hashimoto who thought so, and patiently called out. In fact, Mr. Tsuyoshi Imaizumi, who was the president of Harumiya Ryokan and the head chef before Mr. Hashimoto joined, was also one of the trainees under the same master. With that in mind, Mr. Hashimoto's new way of cooking at Harumiya Ryokan began in 2019.

"It's quite obvious, but here you can make all the dishes from the preparation. I was really grateful to have given such an opportunity to myself who had thought to stop. I now cook. I feel the joy again. "
My
Terroir
A farmed char from Otama Village that is purchased alive. Cooking requires skill and speed.
The basis of the dishes at Harumiya Ryokan is the connection with various producers in Fukushima prefecture that President Imaizumi has accumulated since the earthquake. Mr. Hashimoto inherits Mr. Imaizumi's enthusiasm, saying, "There are such delicious foods around us, there are such amazing producers. I want to manage to convey that." In addition to mountain vegetables, mushrooms and fresh vegetables, you can enjoy the taste unique to Yamainoya Inn, as well as Kawamata Chamo and Fukushima beef.

The fish may be lined up at Soma, but the basic is river fish. Above all, char is a popular menu from customers. Mr. Hashimoto makes use of the chars that he purchased alive. The freshness of sashimi from river fish is vital. The speed of cooking affects the taste. This is the highlight of Mr. Hashimoto's technique.
My
Mariage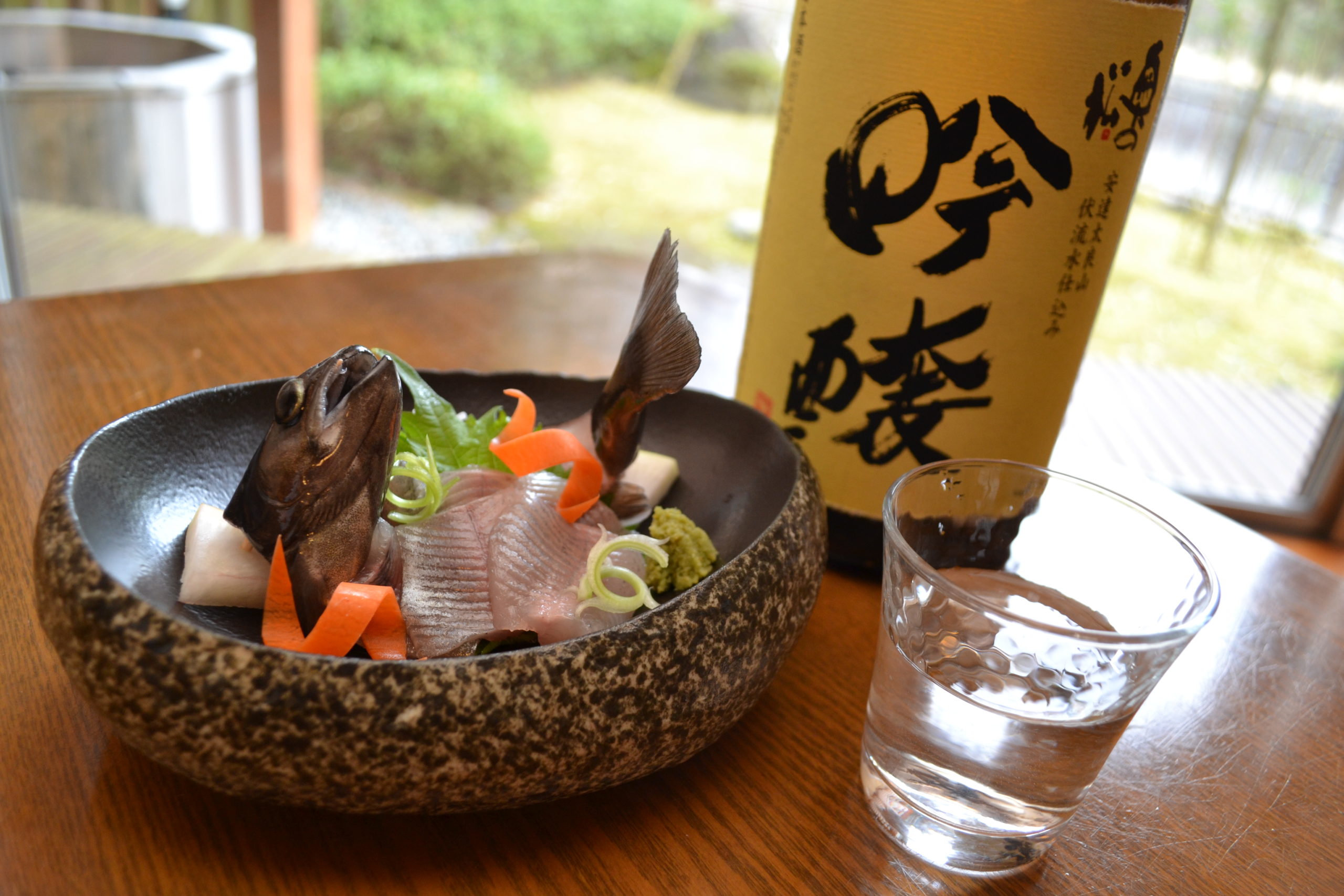 sashimi arranged in the original shape of the Char
The chars provided by Harumiya Ryokan are grown at a trout farm in Odama Village at the foot of Mt. Adara Tara. It is a genuine charcoal from Adara Tara that spends the time from egg to adult fish using the rich spring water of Adara Tara. You can enjoy it all year round, but the best season is from spring to early summer. You can feel the refined taste of Toro in a moderately textured texture.

Matched with this char is "Oku no Matsu Ginjo Adachi Tarasan Underground Water Preparation" by Okunomatsu Sake Brewery in Nihonmatsu City. The same soft ginjo grown in Adachi Tawara as the char. It is the very best marriage.
Mr. Hashimoto says that he was not honest about the ingredients produced in Fukushima until he came to Harumiya Ryokan. However, impressed by President Imaizumi's thoughts, as he interacted with producers and chefs of different genres who interacted with him, he soon realized that he did not pay attention to the ingredients at his feet. . It's been a year since I came here. Now, we are actively interacting with producers throughout the prefecture and incorporating fresh, high-quality ingredients from the prefecture into our daily dishes.

One of them is the "tonion" produced by Mr.Tadayasu Sato in Aizuwakamatsu City. It is characterized by freshness and strong sweetness. December is called "marbled green onion", January is called "snow onion", and March is called "overwintering green onion". It is popular as a "green onion whose taste changes three times a year".

Grilled" Date chicken "and" Aizu toronegi "were prepared using this" toronegi ". The umami of the Date chicken breast begins to melt on the porcelain plate, and the sweetness of the green onion is exquisitely entwined. In addition, "Tamogitake" mushrooms from the oyster mushroom family cultivated in Otama Village were also included.

The liquor to be combined is "Kinsuisyo Junmai Ginjo Nakadori," which is the only brewery in Fukushima City, the Kinshuisyo Sake Brewery. Fukushima prefecture's unique sake brewing rice, "Yumeno Kaori", is a sake with a clear taste and no odor. It is one that Mr. Hashimoto visited the sake brewery himself and chose.

Mr. Hashimoto gains pride and experience as a chef in Fukushima while visiting not only farmers but also sake breweries. When I have time, I go to various places to help plant rice, harvest, and sometimes drink sake, while getting hints for new dishes and inspiration as a chef.

"I think I used to have a really narrow vision. I came here, met a great producer, a great cook, and a great sake brewery. I now want to tell more people that there is such a thing, and I now think that it is the chef's duty to make the farmer's feelings and commitments into shape. "

The path of cooking that was closed by myself. What reopened that path was the humanity that Mr. Hashimoto met, his passion for food, and above all, the splendor of food that only Fukushima can enjoy. Harumiya Ryokan's finest "country food" is filled with the skills and thoughts of Mr. Hashimoto who enjoyed cooking in Fukushima.


---
Data
Narumiya Ryokan
Address:72 Suginoshita, Doyu Onsen Town, Fukushima City, Fukushima Prefecture
Tel:024-595-2134
Open:Telephone reception hours 8: 00 ~ 21: 00