Jyoban seafood and Fukushima sake mariage
[French restaurant]Hagi French Restaurant
Hama-dori・Iwaki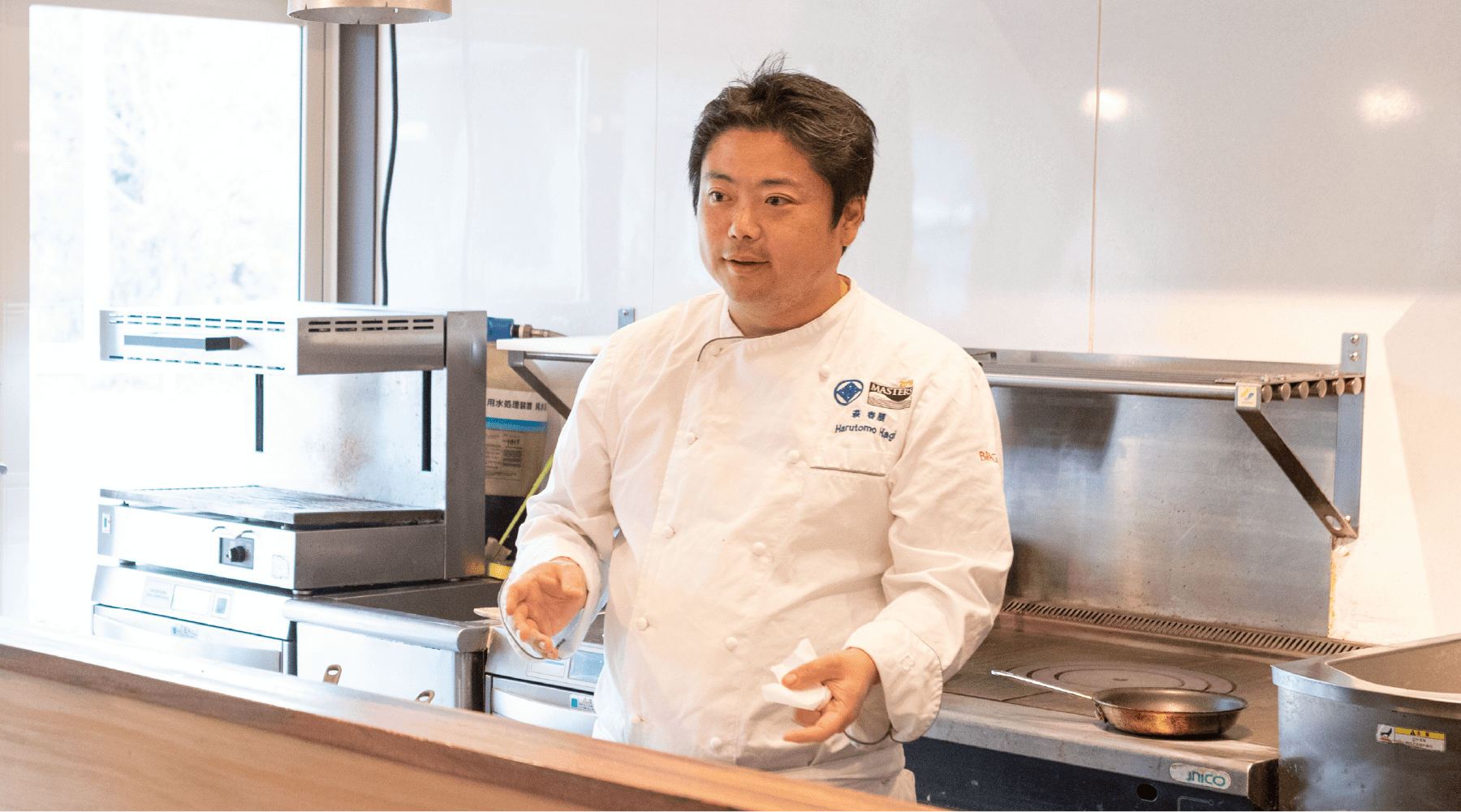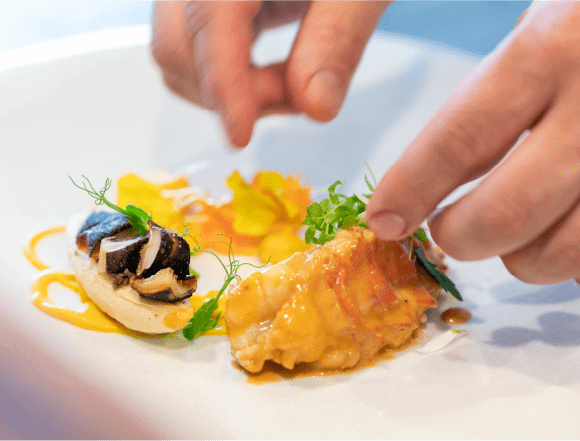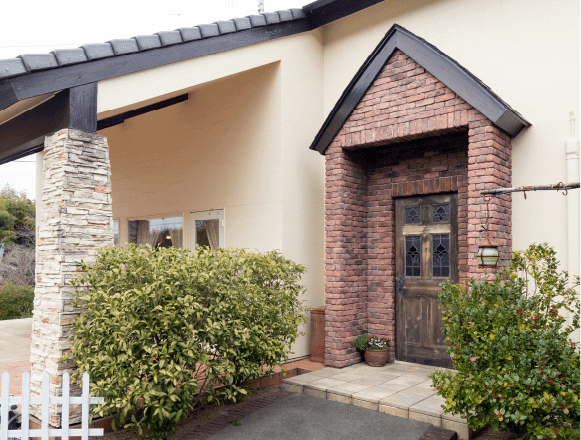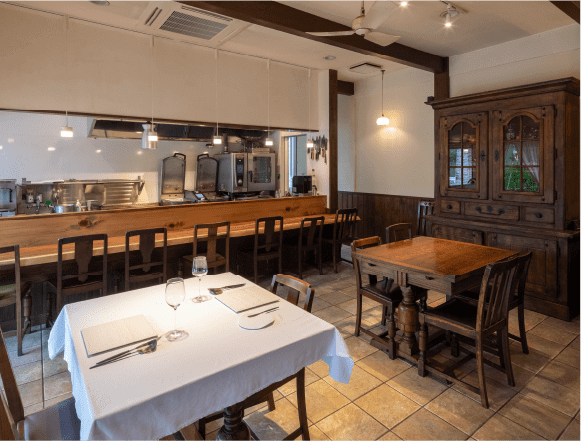 A small restaurant with about 10 seats. A chef who trained in France and refined his skills Only the ingredients that a professional chef who s food loved by celebrities offers the dishes he dearly loves.
A white-walled restaurant on a small hill in Iwaki City.There is a terrace outside with a large glass window and it feels like a house in a small French town. Hagi, A chef who has fascinated celebrities both at home and abroad including the former President of France Orlando,This is a small restaurant with only six counters and two table seats.

The kitchen is open and you can feel the process of magically changing the ingredients of Fukushima carefully selected by chef Hagi and within a distance of your hand. The sake that colors the meal is wine from all over the world, including Iwaki and sake from all over Fukushima Prefecture.Only ingredients and sake loved by Chef Hagi who is particular about the taste of Fukushima are offered here.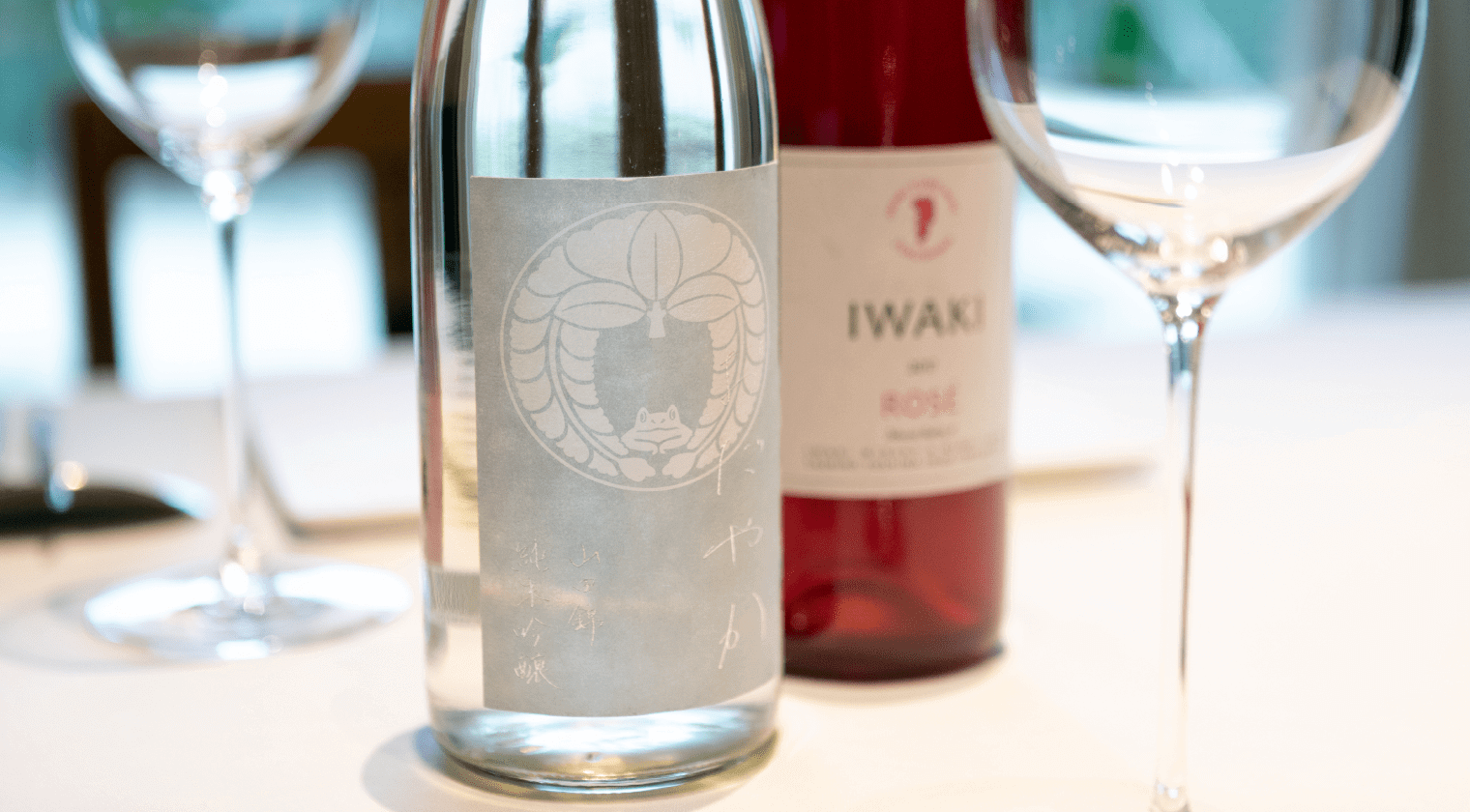 Chef Hagi, who has continued to operate with only one group per day and has been unable to secure sufficient materials since the earthquake. Eight years have passed since the earthquake and It has been changed to a style that allows up to 10 customers to be booked by a single chef. "Reconstruction has progressed and good ingredients have come to be available in a stable manner. I want more customers to eat Fukushima ingredients from their trusted producers." And the reason why, "Just because the material is good doesn't mean for the cook not to do anything ,since the farmers and producers are doing their best the chefs must also try their best. With that in mind, we offer food with great care.

The ingredients that Chef Hagi chose for the terroage menu were Ise lobster from Iwaki. MyTerroir
My
Terroir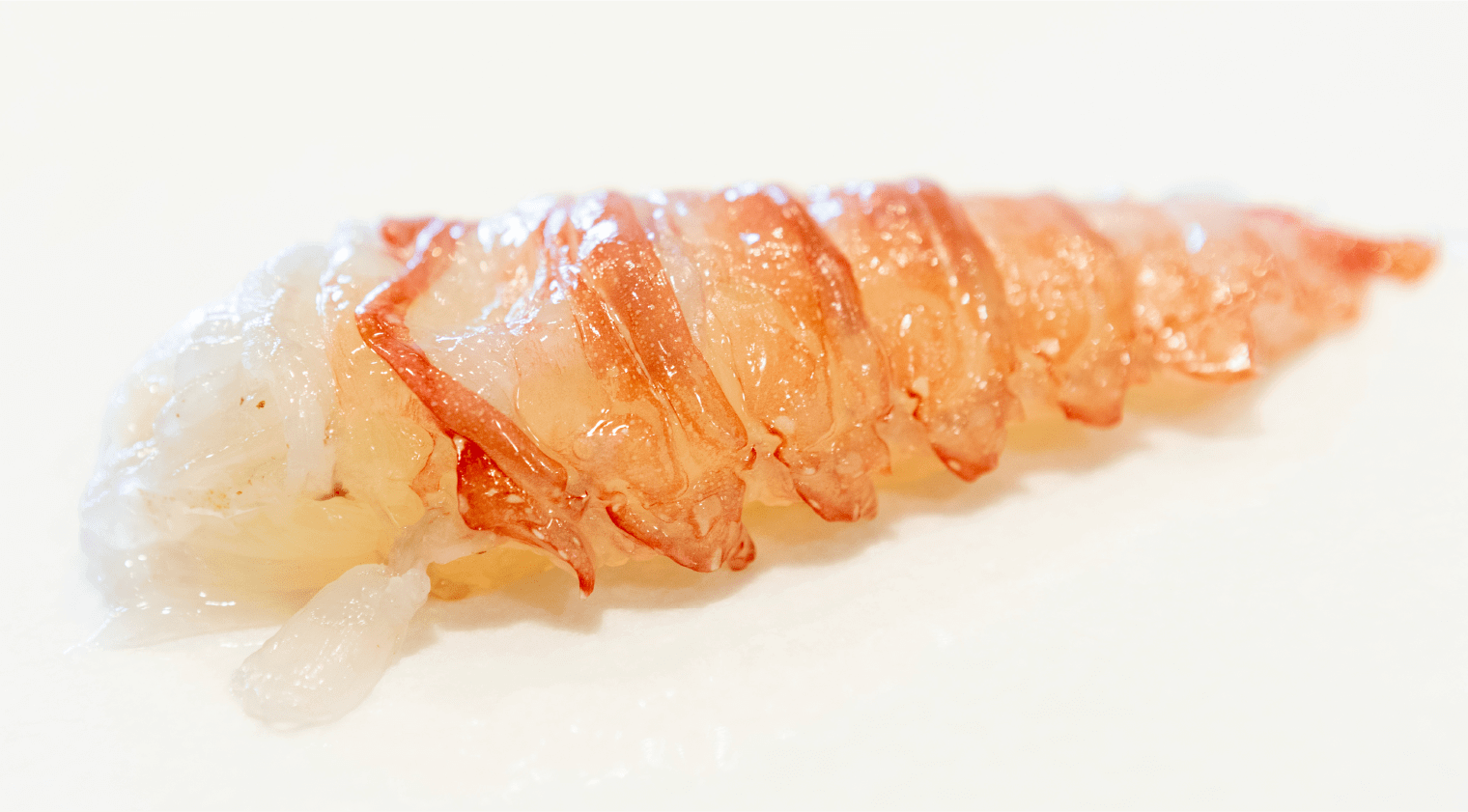 Ise lobster from Iwaki, The sea of Fukushima has finally recovered.
It is not well known but Ise lobster can be taken well in Iwaki Sea.It is a hidden luxury ingredient that Iwaki is proud of.

"The sea in Fukushima has been in a difficult situation since the earthquake but now I think that better ingredients are available more than before the disaster. There is no doubt that the sea has recovered and I think it makes sense to use the ingredients from the sea here. "
My
Mariage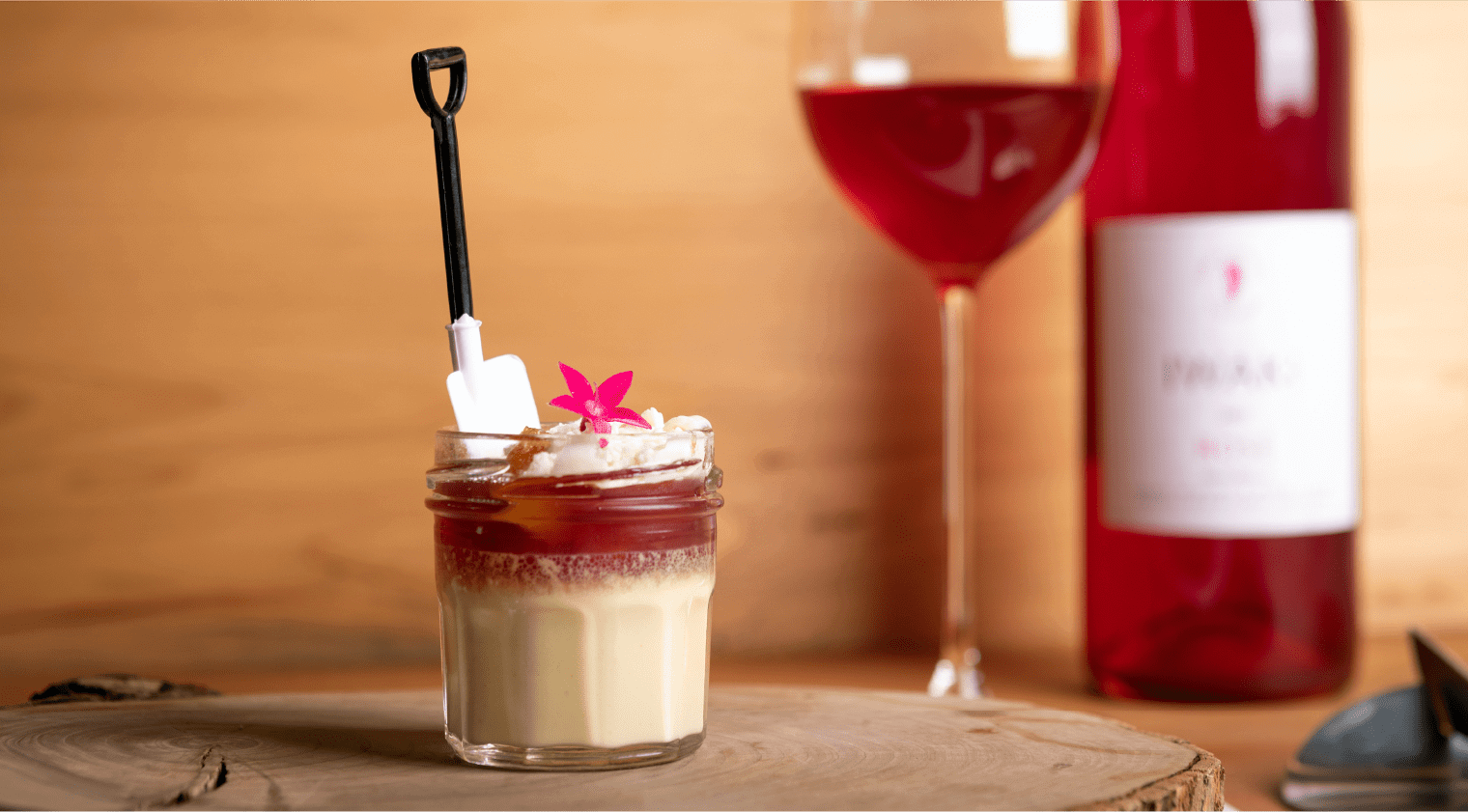 All Fukushima appetizer"Flowers blooming in Fukushima"
A sauce made from Fukushima apples and raspberries on a liver mousse of Kawamata shamo with consommé and anpan persimmon in it. Appetizer with sweet sake from Niida Honke, a sake brewery in Koriyama that has been solidified with liquid nitrogen. Finally, they also put on edible flowers from Fukushima and named them "flowers that bloomed in Fukushima."

Chef Hagi chose to match this one product which was made after hundreds of trial productions, This is a rose wine "Muscat Bailey A Rose 2017" made at a local Iwaki winery.

"Because the colors are close I chose the beauty as well."
Chef Hagi made a terroage dish using Iwaki-produced Ise shrimp. A dish that combines a sauce with a rich extract of Ise shrimp and the puree of Aizu traditional vegetable "Kogiku Pumpkin". Beside it is a tart using Fukushima log shiitake mushrooms.

"I entangled the slightly raw texture of the body with the French sauce of Ise shrimp. I think Hannama which means half-cooked food is a wonderful Japanese cuisine culture. Served with a rich sauce of lobster extracted over time."

One such dish is "Odayaka Junmai Ginjo Yamada Nishiki" by Niida Honke of Koriyama City. Sake rice grown in Iwaki by natural cultivation and sake brewed in Yamada Nishiki.

"By combining the extracted umami with the freshness and combining the goodness of Japanese and Western cuisine,I have come to see the connection between my cuisine and sake. I'm making French food and I do a mariage without any resistance."

"Sake is also good for those who take their time to create their own sake and I think it's the same.It takes time and effort to make the sauce, but I will continue to examine the good ingredients in Fukushima prefecture and continue to offer Fukushima sake and mariage dishes."
---
Data
Hagi French Restaurant
Address:171-10 Uchigou-midai Sakai Machi onigoe, Iwaki City, Fukushima Prefecture, 973-8409
Tel:0246-26-5174
Open:12: 00- / 18: 30- reservation only
Closed:No holiday
Average Cost:20,000 yen ~